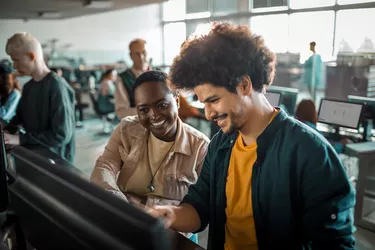 Student loans play a critical role in whether one would be able to attend college, which is why the FAFSA is an essential step for many people in obtaining a degree. However, determining your assets can be confusing when mixing inheritance and student loans. If you have received an inheritance, you will need to include that money on the FAFSA forms.
Even though the federal student loan repayment pause has been extended to August 31, 2022, it is still vital not to ignore financial aid planning, especially if you will be taking out student loans for the first time. FAFSA stands for Free Application for Federal Student Aid. The form is used by the federal government and states as well as colleges and other financial institutions to analyze one's eligibility for financial aid from the government.
You must submit the FAFSA each academic year the student will be attending college to ensure that the federal government will reflect changes in the student's financial status and the amount of aid they receive. Federal student loans are loans issued by the U.S. government and are available to almost every high school graduate. Most federal loans don't require a credit check or the excellent credit history of a co-signer like other private loans. Federal loans tend to have lower interest rates than what you would receive from a private lender; however, there is a limited amount you can borrow each year.
You can receive an inheritance in several ways, such as a will or trust. For minors, many people choose to set up Uniform Gifts and Uniform Transfers to Minors (UGMA and UTMA) accounts as part of their estate planning process so they can avoid expenses associated with setting up a trust. Cornell Law School explains more about these Uniform Gifts to Minors, including when the child will have access to the asset. It is critical to remain proactive when claiming an inheritance rather than waiting for the inheritance to pass to you. You will need to notify either the administrator or executor of the estate or the trustee of your claim to the inheritance.
You should then visit the probate court in the county where the deceased resided to receive any records and hearing dates relating to the deceased's estate. Be ready to pay a records fee, which is required by many courts. You should also ask for a claim notice form to fill out and submit. It is also beneficial to attend any scheduled hearings to ensure the distribution of property is done as expected.
Inheritance and Student Loans
Inheritance and student loans can get confusing when figuring out where and how to record inheritance on the FAFSA. When filling out your FAFSA, it's important to remember that inheritance is considered an asset. The FASFA looks to collect all applicable data on assets as of the day of signing the form. According to Federal Student Aid, assets are defined as property owned by the family that has an exchange value. College savings plans, real estate, installment and land sale contracts, trust funds, mutual funds, money market funds, certificates of deposit, stocks, stock options, bonds, commodities and precious metals are all considered assets.
Regarding inheritance and student loans, UGMA and UTMA accounts are also considered assets. As Federal Student Aid notes, these accounts are created to provide gifts of cash and financial assets to a minor without creating a trust. In accordance with inheritance FAFSA instructions, the minor is the owner of UGMA and UTMA accounts, so the account should be listed as the minor's asset rather than the custodian, who is typically the parent or guardian.