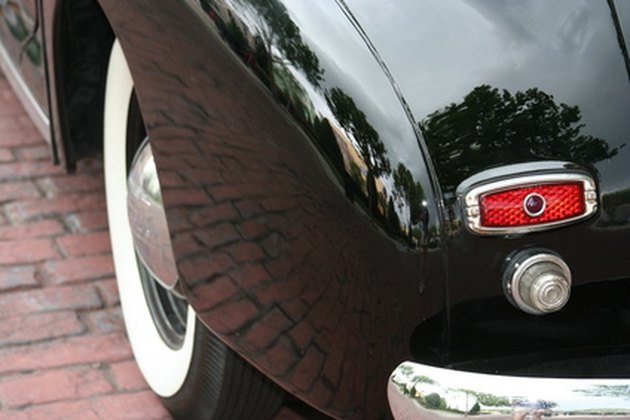 Insurance is an important and necessary mechanism to protect an individual's investment in certain types of property. Some of these properties may have had substantial dollar amounts invested in their restoration or improvement, which requires a specific type of insurance coverage to accommodate this monetary investment and to adequately reimburse the owner in case of damage to, or total loss of, the property.
Agreed Value Defined
The type of insurance known as agreed value is a policy that reimburses property owners with a specific amount that has been discussed between them and their insurance company and agreed upon when the policy was purchased. This type of insurance may be a stand-alone policy in the case of a classic car, or it may be an add-on to an existing policy in the case of real estate property.
Who Uses Agreed Value?
Agreed value is an optional type of coverage that is available to real estate property owners. This option can be bundled with their regular property insurance and will be noted on the declaration page for the main property insurance policy. It can serve as extra protection and make up the difference in case the property's regular insurance policy has an understated value at the time of damage or total loss.
This type of insurance is also used frequently for classic or collector automobiles as well as boats, since owners typically invest substantial amounts of money in restoring and improving these vehicles. Additionally, classic and collector automobiles and boats appreciate in value over time, and this incremental value can be factored into the insurance coverage by providing updated appraisals periodically.
Benefits
An agreed value insurance policy is beneficial for individuals to protect the full value of their property investment. In the case of a classic automobile, a standard auto insurance policy is geared toward a daily-use vehicle, which tends to depreciate over time. In the event the car is stolen or declared a total loss, the insurer will pay only a value equivalent to the replacement of the car. This replacement value is typically current market value, which deducts all of the car's depreciation and may be substantially less than the car was originally worth.
Agreed value insurance protects policyholders by including any investments made in the repair or restoration of the vehicle, as well as compensating the owner for any market appreciation of the vehicle's value. Additionally, agreed value policies could include other benefits for classic car owners, such as coverage for historic or collectible items related to their automobiles, or spare parts and special tools used to maintain the vehicle.
Updating Agreed Value Insurance
It is important for individuals who hold agreed value policies to update these on an annual basis, or whenever they make substantial investments in their covered property. This may require an appraisal from a third-party specialist in this type of property, which helps the owner make sure he is getting the right amount of coverage and also protects the insurance company by avoiding artificially high property values.