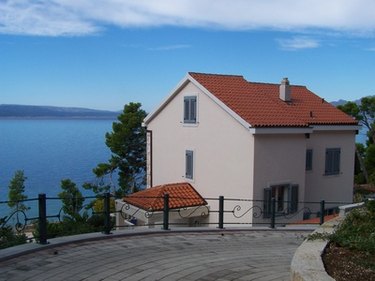 Buying a house can seem a bit overwhelming if you have never done it before. Even if you have previously purchased a home, buying a house is more challenging than it once was, because of the changes that occurred during the first decade of the current century, because of the troubles in the real estate industry.
Employment
Unless you intend to pay cash for the property, you will need a steady source of income, and be able to prove that income to a lender. It is more difficult for a self-employed person to obtain a loan than one who is working for an employer. Not only do you need a source of income, you will need to have a history with your employer or in the profession. For example, if you just started a good paying job last week, and have never worked in the industry before, you will have a difficult time finding a lender. A potential lender might recommend you return after a year or so in the job, before applying for the loan.
Credit
You need a solid credit history to obtain a home loan. Before applying for a home loan, check with the credit reporting agencies to review your credit scores. You have the right to receive your credit report free, once a year, from the major credit reporting agencies. The higher the credit scores translate into lower interest rates and points. Review your credit reports, and take steps to improve your credit scores or remove any incorrect information from the reports. For higher credit scores, pay your creditors according to your agreement with them, and don't make late payments or bounce checks.
Lender
Talk to a lender before you start shopping for a house. Find out what you can afford, and what you need to do before you write a purchase offer. Many sellers will demand some sort of loan approval letter from a lender, before considering an offer. Do this, before you meet with your real estate agent.
Upfront Cash
When making a purchase offer, you will typically be required to give an earnest deposit. There is no set rule on the amount, yet the higher the purchase price typically translates into a higher earnest deposit. Some sellers may demand a $1,000 on a property listed for $100,000, while another seller might request a $5,000 deposit. Most home loans will also require you put up a percentage of cash. Some home loans require 20 percent down, while other loans might require just 5 percent down or less. Talk to the lender to discover how much cash you will need to close the deal. Typically, the lender will require "seasoned money," meaning funds you have had for some time, and not a recent gift or loan from a family member or other party.
Real Estate Agent
While it is entirely possible to purchase a house without the assistance of licensed real estate agent, selecting the right real estate agent can be to the buyer's advantage. Typically, the seller, not the buyer, pays the real estate commission. This means you get the services of the agent free. Many buyers assume working without an agent means they will get the property for a lower price. This is not necessarily true. Unless the house is a for-sale-by-owner, the seller will still be paying a commission to his agent. A good buyer's agent will look for the best properties to suit your needs and help you navigate the process.