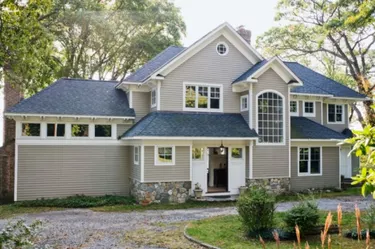 If a person can afford a mortgage but lacks the funds for a substantial down payment, a land contract is a viable option. Land contracts differ from traditional mortgages — not only is the required down payment lower, the contract itself is between the buyer and the seller, without a mortgage company or bank's involvement. This creates the opportunity for more people to own homes.
Contract Terms
The seller and buyer agree to a purchase price, down payment and monthly payment for the property. The buyer is responsible for maintenance and upkeep of the home and is free to make repairs and improvements on the property. The buyer is also responsible for maintaining insurance on the home, which is usually a separate cost from the monthly payment.
Down Payments and Monthly Payments
Unlike the 10 percent down payment typically required for a traditional mortgage, land contract down payments range between 3 and 5 percent. For example, for a traditional mortgage, a house with a $100,000 purchase price would require a minimum down payment of $10,000. However, the down payment for a land contract would usually be $3,000 to $5,000 for the same $100,000 home. Also, instead of monthly payments to a bank or mortgage company, the buyer makes the payments to the seller, who in turn pays the mortgage.
Penalties for Default
Several things merit careful consideration before buying a home on a land contract. First, if a buyer misses a payment or violates any part of the contract, the seller can void the contract. This could result in the buyer forfeiting his down payment and all monthly payments, plus risk eviction from the property. On the other hand, a buyer should also make sure the seller is paying the mortgage. If the seller doesn't pay the mortgage with the buyer's monthly payment, the home could end up in foreclosure and the buyer forfeits all his money and the home.