The high costs of schooling leave many taxpayers wondering if they have any method to write off the expenses. Fortunately, the Internal Revenue Service provides several limited deductions and credits that you can use to offset these costs. Knowing which costs can be used, and how to write them off, will help you maximize your tax return.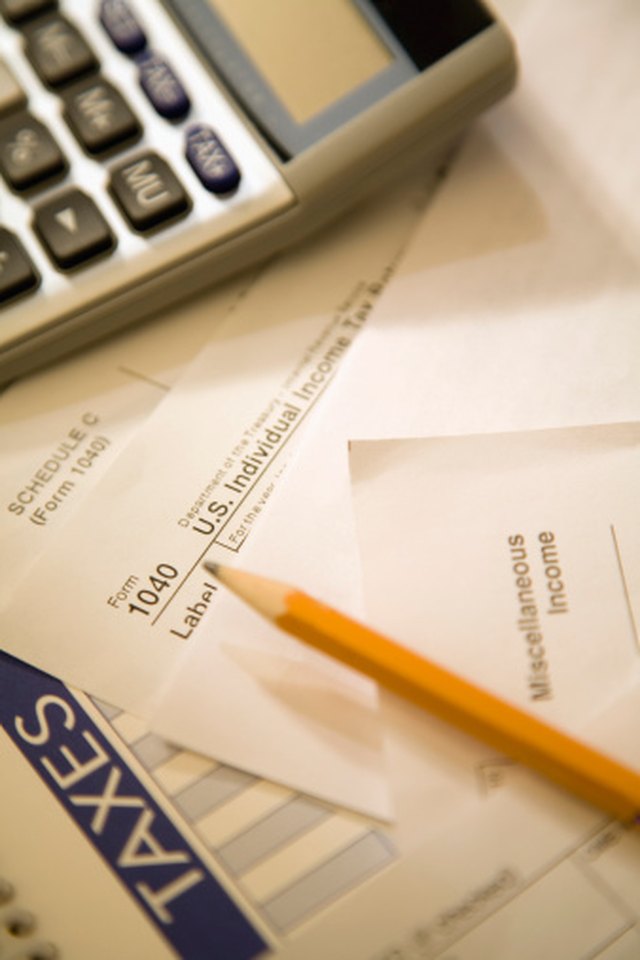 Qualifying Expenses
Only certain school expenses can be claimed on your income taxes. The expense must be for tuition or other required costs to attend a post-secondary school. No deduction exists for elementary or high school costs. You cannot include room and board costs in your total expenses. Some deductions require you to be a degree-seeking student or be in the first four years of post-secondary education. However, you can claim school expenses that you pay for not just yourself, but also your spouse and dependents.
Payment Sources
Only certain sources of payment can be used to qualify for tax benefits for educational expenses. You cannot claim expenses paid with tax-free scholarships on your income taxes. You also cannot claim expenses paid with Pell grants, employer-paid educational help or veterans' education assistance. However, you can claim expenses paid with loans, gifts, your inheritence or personal savings.
Types
The IRS permits several options for claiming school expenses on your income taxes. However, no double benefit is allowed, meaning you can claim only one of the benefits each year. The American opportunity credit is the largest but requires that you be a degree-seeking student and in the first four years of post-secondary school. The lifetime learning credit has a lower maximum credit, but you can claim it for any post-secondary schooling, even if you are not seeking a degree. The tuition and fees deduction allows you to deduct a limited amount from your taxable income rather than claiming a tax credit. All three tax benefits have income limitations that change annually to limit who can claim them.
Tax Filing
When you claim any of these tax benefits, you must file your taxes using Form 1040 or Form 1040A; form 1040EZ is not an option. You will receive a Form 1098-T that documents the amount of money you paid in qualified expenses. If you want to claim the tuition and fees deduction, complete Form 8917. To claim either the American opportunity credit or the lifetime learning credit, complete Form 8863.