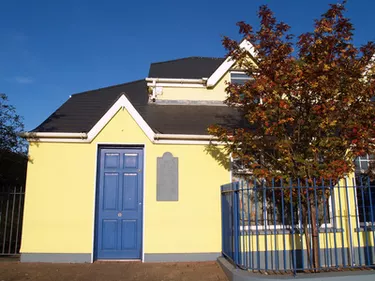 The Commonwealth of Virginia is a good place to live if the dream of home ownership is yours. As evidence of this, the establishment of the Virginia Housing Development Authority in 1972 provides an avenue for first-time homebuyers, especially those with a low to moderate income, to make owning a home a reality. In addition to offering a number of fixed-rate loan programs, the VHDA also offers programs to help with out-of-pocket costs. One such program, available if you qualify, is the FHA Plus loan.
Definition
The FHA Plus loan is a combination first and second mortgage you take out to not only purchase your home, but also to increase the size of your down payment and/or pay closing costs on the original mortgage. This means that, in addition to the loan you take out to purchase your home, you are also taking out another, smaller loan, to reduce the amount of money you would otherwise have to come up with before closing on your home. The loan money you receive comes from the VDHA and the Federal Housing Authority provides loan insurance.
Amount
The amount you qualify for on the second mortgage depends on your credit rating and the lower of the purchase price or appraisal value of your home. According to the VDHA, if your credit rating is 620 to 679, the maximum amount you qualify for is 3 percent, but if your credit rating is 680 or higher, you qualify for 5 percent. On a $150,000 home, this would mean either $4,500 or $7,500 in down payment and/or closing cost assistance.
General Requirements
A key term relating to the FHA Plus is "qualified borrower." Because you are taking out two mortgages, qualification requirements are more stringent than for a single mortgage loan. First, you must meet VDHA general eligibility requirements. According to the VDHA you must be a first time homebuyer, the home must be your primary residence and generally on a lot not more than 2 acres in size. You must meet credit and income guidelines, and the price of the home must be under the maximum limit for the area in which you live. Finally, you must complete a homeownership education course run by the VDHA.
Specific Requirements
An FHA Plus loan reduces, but does not eliminate, your out-of-pocket expenses. You must have the equivalent of 1 percent of the purchase price of your home as cash on hand. For example, if the purchase price of your home is $150,000, you must have $1,500 cash on hand. Buydowns, or paying extra points to reduce the interest rate you ultimately pay, are not an option with an FHA Plus loan. Finally, the total monthly payment for both loans cannot exceed the FHA shelter, or debt-to-income ratio.