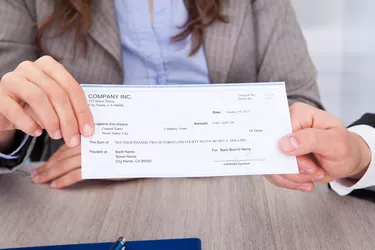 Cashier's checks are issued by banks and carry the same value as cash in many instances. Their value is sworn to by the issuing bank and they can only be used by the person to whom they are issued, the remitter.
Function
A cashier's check is a check written for a stated amount of funds payable by the financial institution (bank, etc.) itself and not a private account holder. These checks are deemed financially sound as compared to personal checks as the institution stands behind their value and not a sole account holder. The remitter is merely the person who pays the fee to have the check created.
Signers
According to the Wyoming Legislative Service Office Statutes, in regard to negotiable instruments, the remitter is "a person who purchases an instrument from its issuer if the instrument is payable to an identified person other than the purchaser."
Considerations
A remitter must be present at the time of the issuance of a cashier's check. She must be the person who pays for the check and its issuance fees. Beyond this requirement, the remitter may be the payee or a third party unless otherwise prohibited by local or state law.