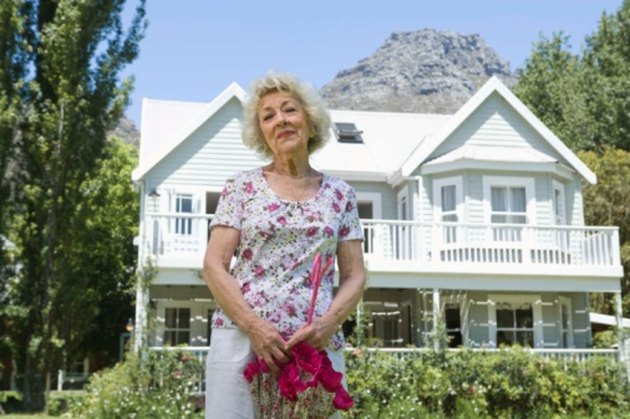 While there are states that have no income tax, there are no states that forgo real property taxation. Property taxes are the largest source of income for local governments. On the other hand, many states have such low property tax rates and low median property values that, when combined with one or more exemptions, sometimes result in no real property tax for some individuals.
Louisiana and Other Southern States
Properties are taxed by local jurisdictions -- usually at the county level. The state merely sets the maximum level at which property can be taxed. In some states, such as California, all jurisdictions charge the maximum allowed by state law. In others, such as Louisiana, some counties charge less tax than others. Overall, counties in Louisiana charge the lowest property tax, both in actual payment and as a percentage of the property's value. Median yearly property taxes in Louisiana range from $117 to $129 a year, according to the Retirement Living Information Center website. That's less than some people pay for their cable bill every month. The median tax rate in Louisiana is $1.72 per $1,000 in assessed value and in Arkansas, Mississippi, West Virginia and Alabama, the median property tax is also quite low -- less than $500 per year, the Retirement Living Information Center reports.
Homestead Exemptions in Many States
Homestead exemptions and tax credits are offered in most states under varying circumstances. These tax provisions reduce tax liability for homeowners. In Louisiana, for instance, homeowners pay no tax on the first $75,000 in assessed value of their home. In some states, such as Texas and Colorado, seniors are given tax exemptions of generous amounts -- up to 50 percent of the first $200,000 in assessed value in Colorado, according to the Lincoln Institute of Land Policy.
Tax Deferral in 23 States
Arizona, California, Colorado, Florida, Georgia, Illinois, Iowa, Maine, Maryland, Massachusetts, Michigan, Minnesota, New Hampshire, Oregon, Pennsylvania, South Dakota, Tennessee, Texas, Utah, Virginia, Washington, Wisconsin and Wyoming all have tax deferral programs for senior citizens. Although rules vary, the general concept is seniors do not have to pay property taxes while they own and live in their homes. Instead, tax liens are placed on the house which are redeemed when the house is sold, usually following the senior's death. Some states require qualifying standards, such as low income.