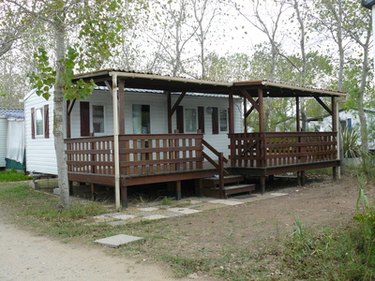 Unlike traditional real property such as land, single family homes, condominiums, duplexes and triplexes, a mobile home is considered to be personal property like a recreational vehicle, automobile, personal watercraft or boat. Therefore, it depreciates value rather than gaining value like a house. However, the land on which the mobile home sits does appreciate, and when buying or selling a mobile home, the price of the land must be considered.
Step 1
Look up the value using NADA Guides. Navigate to the website NADA Guides and go to the manufactured homes valuation section. Click on "Get a Value" and enter the pertinent information to request the value of the mobile home. Submit the online form or use the fax submission option.
Step 2
Use comparable values. Go to local real estate brokerages' websites and search for mobile homes within the same location. Select homes with the same dimensions such as single-wide, double-wide or triple-wide and the same number of bedrooms and bathrooms.
Step 3
Estimate the land value. If you are buying or selling a mobile home with the land, call a real estate appraiser and have the land appraised. You can also find the approximate value of the land by visiting the county property appraiser's website and searching by address. Combine the land value with the mobile home's value to estimate a complete price.