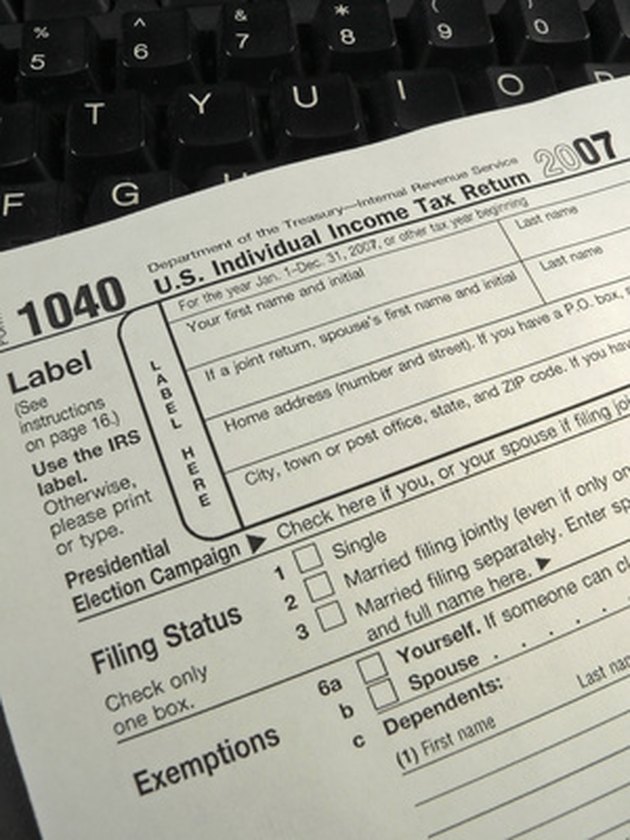 Child care tax credits are available to taxpayers who pay for child care so that they may work or look for work. The child care tax credit was first enacted in the tax reform act of 1976. Previously, taxpayers were able to deduct a portion of the cost of child care purchased so that they could work as an itemized deduction. This reform converted the deduction to a tax credit. Congress has changed the law providing this credit in 1982, 1989 and 2003. Each of these changes were primarily made to the income levels that qualified for the credit and to the credit amount itself.
Working Parents
To claim child care expenses toward the child care tax credit, the taxpayer must pay for the care so that the parent, or both parents if married and filing joint tax returns, can work or look for work. They must also have earned income from a salary or from self employment. A full-time student is considered to be working. A person also does not need to work if they are physically or mentally unable to care for themselves to be eligible for the child care tax credit.
Required Filing Status
To have eligibility for the child care tax credit, a taxpayer must file their return with certain filing statuses. You can file as single, married filing jointly, head of household, or qualifying widow or widower and be eligible. You are not eligible for the child care tax credit if you are married and file separate returns.
General Requirements
You cannot claim a credit for expenses that you pay to your spouse. You also cannot pay expenses to someone claimed as a dependent on your income tax return, nor can they be your child under the age of 19 even if that child is not your dependent. Generally, the child receiving the child care must also have lived with you for at least half of the year. Special rules may apply for the birth or the death of one of the people involved. The child receiving the care for must also be under the age of 13.
Credit Amount
As of the tax year 2012, you may generally claim a base amount of $3,000 in expenses for one child, and $6,000 for two or more children. You calculate the credit from that base amount. The amount of credit allowed depends upon the income of the tax payers. With incomes of less than $15,000 per year, you may take a 35 percent tax credit. If your income is over $43,000 per year, your credit percentage drops to the smallest possible amount, or 20 percent, of the base expenses allowed. This amount is not a deduction but a credit. A credit is a direct reduction in your income taxes. A deduction reduces your taxable income only. This is not a refundable credit, which means that you only benefit if you owe income taxes for the year.
Preschool and Grade School Tuition
If your child has not reached school age, or entered kindergarten, the price of any preschool tuition that you pay is eligible for the credit, as long as you meet all the other requirements for the child care tax credit. Likewise, if your child is of school age, but under 13, any before- or after-school care that you pay for that meets the guidelines is eligible for the credit. However, any expenses paid for school tuition, including kindergarten programs, are education expenses and are not eligible for a credit or tax deduction.