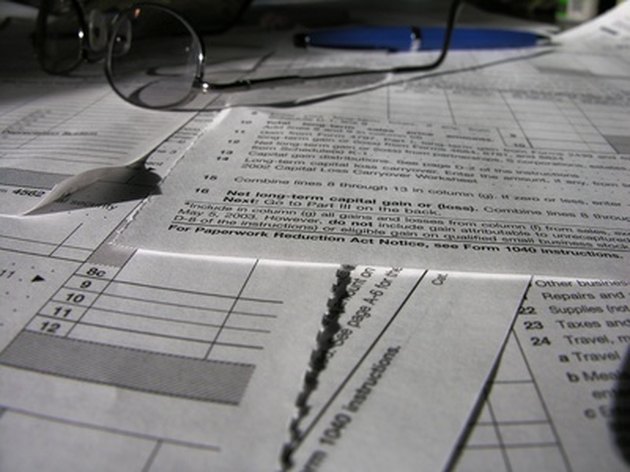 Those people who live in two or more states during the year must determine their state of residency to properly pay state taxes, where applicable. Regularly working and receiving income in different states often creates tax obligations in those states. However, some states do not have a personal income tax, and others allow the deduction of taxes paid to other states on home-state tax returns. Check with individual states for their specific requirements. Their websites typically use the Internet address of www.[add state name].gov, and links to all state tax forms are included below.
Proof of Residency
A number of circumstances must be taken into account when determining residency for tax purposes. The taxpayer's main residence is typically defined as the place lived in for over six months during the tax year. Other factors include the place of voter registration, driver's license and car registration, and address of record for bank accounts and school districts.
Work Circumstances
Some taxpayers spend extended periods of time working in other states, and so may be required to pay state income taxes. If they live in other states for more than six months as well, residency usually falls within that state. However, by maintaining residency status utilizing the elements above, taxpayers can often keep their home state for tax purposes despite changing work requirements.
Military Guidelines
Those engaged in active military service are generally exempt from the various residency and work requirements. The state in which they signed up for the military is their home state for tax purposes, and no other state has the right to tax their military pay. The caveat is any compensation earned beyond military pay, which may be taxable if obtained by working in another state.