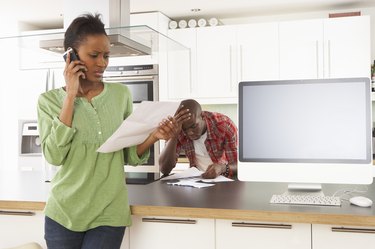 The average debt among all American households was $117,951 as of 2012, according to the StatisticsBrain website, which cited data from the U.S. Census Bureau, Federal Reserve and Internal Revenue Service. However, this number climbs when you look at the average debt among only households currently carrying debt.
Types of Household Debt
Mortgage debt is by far the largest source of household debt in the United States. According to NerdWallet.com, American households who owe money on their mortgages owe an average of $154,365 as of 2014. Student loans account for another large source of debt. Households that carry student loan debt carry an average of $33,607 each. The average American family that owes money to credit card companies carries an average credit card debt burden of $15,191 as of 2014.