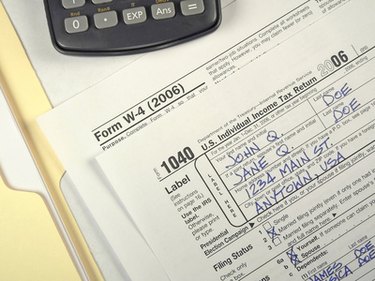 A general sales tax is the culmination of both state and local sales taxes. This rate varies from state to state and even town to town. For example, Adel, Iowa, has a general sales tax of 6 percent but Fairfield, Iowa, has a general sales tax of 7 percent due to a 1 percent tax for the city.
Function
A general sales tax is placed on retailed items to bring in revenue for the state and municipality. A portion of the sales tax can go to state, county and city in some cases.
Revenue
General sales taxes bring in a large portion of revenue for many state. Iowa, for example, made over $2 billion from sales taxes in their fiscal year 2009.
State Variations
Not all states have the same sales tax, or any at all. Iowa has a minimum of 6 percent at the state level, and then the level varies from town to town. Virginia has a flat general sales tax of 5 percent--4 percent for the state and 1 percent for the local municipality. Some states, like Delaware, have no sales tax at all.