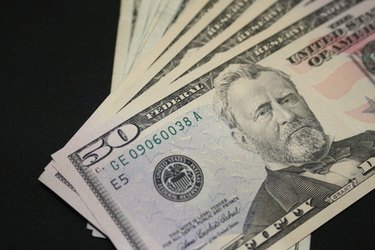 Purchasing a business is a big undertaking, especially when financing is involved. Borrowing to purchase an existing business is somewhat different than borrowing to start a new business because existing companies already have a financial background, which means they have an established overhead and existing expenditures. When borrowing for a new business, these factors are speculative. Having real-time numbers puts more emphasis on the business plan and the existing financial statements.
Step 1
Decide how much you are willing to spend each month. Consider the amount of money you will spend on the business loan repayment amount, overhead and Insurance.
Step 2
Research how much worth the business has in the current market and economy. Also, determine how much you need to borrow. For the sake of this project, we will assume it is less than $250,000, which would be considered a small business loan.
Step 3
Create a five-year business plan and try to secure at least 20 percent for a down payment. Some lenders offer options that don't require a down payment. But in reality, purchasing a business is comparable to purchasing a new home, which often requires a down payment. The five-year business plan must include a financial statement, a profit and loss statement and a statement of projected income. For an existing business, the numbers that are included in these statements are crucial.
Step 4
Compare business loan terms, rates and conditions among different financial institutions. Decide on one and make an appointment.
Step 5
Prepare yourself for your initial interview with the financial institution of your choice by being ready to convince the financial associate of how much you want this. For example, inform them of whether you're willing risk your own money or other assets. Have your business plan ready to present, as well. This will show your commitment to the task. Remember, your business plan requires accurate numbers and a well thought out plan of action.
Warning
Beware of any fine print that accompanies the loan along with any federal or government regulation.