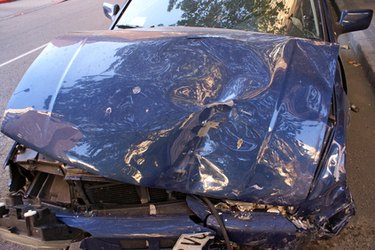 Many agencies use forms to keep records and to organize information. If you need to collect on an insurance policy, for example, you probably must fill out a claim form. Insurance companies use their own forms, and the forms may vary according to the type of claim. According to the All Insurance Professionals website, many of the forms are self-explanatory and require you to fill in the blanks.
Step 1
Contact your insurance company. Ask the clerk to send you the requisite claim forms. Most companies can mail or fax you the forms. Some companies may direct you where to find the forms on the Internet.
Step 2
Gather as much material as you can about the claim. This includes receipts, reports, bills, and other documents providing evidence for your claim.
Step 3
Provide your personal information. Most forms require you to write your name, address, contract information and insurance policy number.
Step 4
Provide the reason why you are making your claim. Some forms may utilize check boxes; other forms may include a large, blank text box to write the reason.
Step 5
Attach any required documents and sign the form. Submit the completed forms to your insurance company.