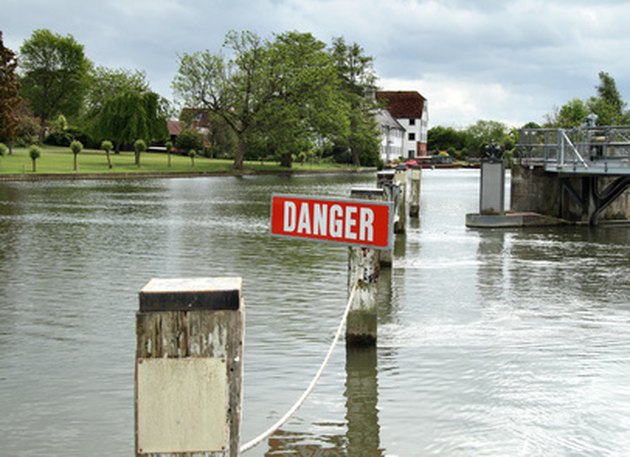 With insurance, "peril" simply means "cause of loss." All property insurance contracts protect against some sort of peril, and therefore all types of property insurance can be considered peril insurance. In most situations, the term "peril insurance" refers to a homeowner contract, which is required to secure mortgages for real estate transactions.
Named Peril
The term "named peril" applies to insurance contracts that cover damage to insured property only when caused by one of a specific list of causes as defined in your policy. For example, a homeowner contract might be written to cover only losses due to fire, burglary and vandalism. All other losses would be excluded.
Multi-Peril
The term "multi-peril" covers a broader range of losses than "named peril" and is sometimes known as "broad form." With this type of contract, generally all types of damage would be considered as covered under the policy except those specifically outlined in the Exclusions section. For example, a homeowner contract might specifically exclude flood, sewer backup and nuclear war, and cover all other types of loss.
All Peril
"All peril," or "all risk," insurance protects against all types of loss without restriction or exclusion. While this product does still exist, it is increasingly rare in today's market. The premiums associated with this type of contract are higher than those of multi-peril or named peril contracts, and are often cost prohibitive.
Deductibles
A deductible refers to the portion of the loss for which the insured person is responsible. The insurance company will not begin a settlement until damages exceed the deductible amount. It is a common practice to have a deductible associated with property coverage, regardless of the scope of perils against which the contract protects.
Benefits
Banks and lending institutions will require that peril insurance be secured on items before offering loans on those items, most commonly cars and homes. This is to protect the bank's investment in your loan, and to protect you from large financial loss if your property is destroyed. Therefore, it is important to understand the scope of perils in your contract and to choose the correct level of protection for your investment.