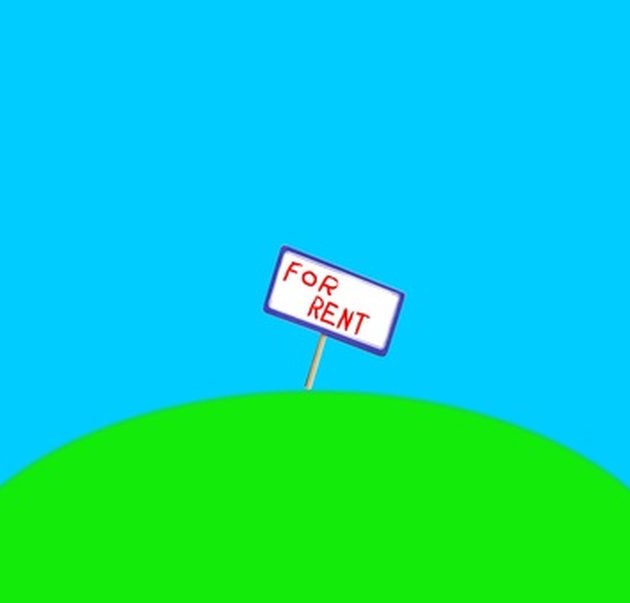 Many seminars, books and late night infomercials advertise the "no money, no credit" real estate investment deal. Conventional bank loans are rarely issued to people with bad credit and no money for a down payment. However, there are several alternative methods to purchasing a home that can be used regardless of credit and without a down payment, including the options of renting to own and owner financing.
Step 1
Research properties in your area that advertise rent-to-buy or owner financing. Rent-to-buy is an option given to buyers who would not qualify for conventional mortgages, but are still interested in home ownership. In this case, the homeowner allows the buyer to rent for a specified period of time while his or her credit gets rebuilt. Owner financing is when a homeowner carries part or all of the purchase price, less the buyer's down payment. In other words, the buyer makes payments to the homeowner to pay down the mortgage instead of the bank. Create a list of rent-to-buy and owner financing properties and set an appointment to view each home.
Step 2
Research property values in the neighborhoods where these home are located. Seller and buyer financing terms are usually very flexible in owner financing scenarios. If you have bad credit, the seller may ask a higher interest rate than average to mitigate the risk of financing the property.
Step 3
Negotiate with the homeowner to determine the length of time the property can be rented or financed before being required to buy. Occasionally a homeowner will want a down payment to cover closing costs, but a certain amount of the rent each month can go toward closing costs to avoid a down payment. Owner financing often lasts for a few years, then the full purchase price of the home is due through a conventional loan or cash.
Tip
Some homes may not be advertised as rent-to-buy, but that doesn't mean the homeowner is opposed. If you see a home that has been on the market for a long time or an ad that suggests the homeowner must move quickly, ask the homeowner if he or she would be open to renting the property until you are able to buy.
Warning
Usually, the purchase price is set in stone once you have signed your rental agreement.