Like many states, the state of Texas imposes a sales tax on purchases made within its borders. In addition, localities in Texas can impose additional taxes to raise revenue, but the total sales tax is capped at a maximum of 8.25 percent as of 2010. According to the Texas Comptroller, the sales taxes apply to "all retail sales, leases and rentals of most goods" in addition to "taxable services."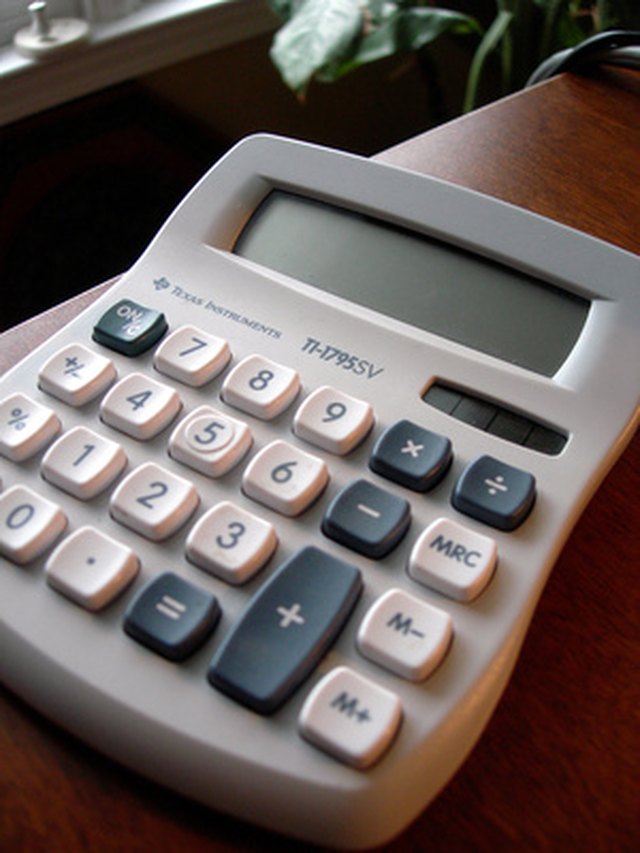 Step
Look up the total sales tax rate for the locality in which you are calculating sales tax. The state sales tax rate is 6.25 percent, but each locality can have additional city, county, transit and special purpose district sales taxes that can increase the total tax rate. The Texas Comptroller website lists the rates for each area.
Step
Divide the sales tax rate for your locality by 100 to convert it from a percentage to a decimal. For example, if you lived in Abilene (Jones County), you would divide 8.25 percent by 100 to find that the sales tax rate expressed as a decimal is 0.0825.
Step
Multiply the sales tax rate expressed as a decimal by your purchase amount to calculate the sales tax on your purchase. For example, if you made a $660 purchase and the tax rate expressed as a decimal was 0.0825, you would multiply $660 by 0.0825 to get $54.45.