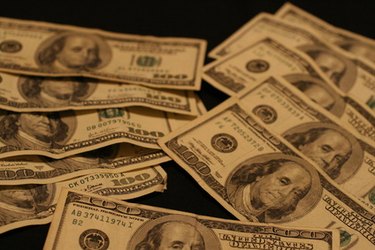 There are two types of indemnity insurance plans in the United States: professional indemnity and indemnity health. Both of these plans indemnify the policy owner by requiring the insurance company to be responsible for payments on their behalf. Although most indemnity insurance plans are optional, some businesses are required by law to purchase such a policy.
Indemnity Health Insurance
Indemnity health insurance is a plan that reimburses the insured after she submits a claim to the insurer. There are three types of indemnity health plans. There are two reimbursement plans in which one pays for actual charges and the other pays a percentage, usually 80 percent, of the medical bill, leaving the remaining balance as the "coinsurance" amount. The indemnity plan pays out a specific amount per day for a maximum number of days.
Professional Indemnity Insurance
Professional indemnity insurance is a policy that protects the policy owner from liability if the insured is found to be negligent, which caused damages or losses suffered by a client or a third party. There are several types of professional indemnity insurances such as errors and omissions, malpractice and professional liability. These types of policies are bought by businesses and professionals in the medical, law, financial and service industries.
Benefits of Indemnity Health Insurance
Having an indemnity health insurance plan provides the policy owner with flexibility and control over his health care choices. Unlike managed health care plans where members receive maximum insurance benefits by visiting physicians in their geographical area, indemnity health plan members can receive medical services from any doctor regardless of their location. Members can also make physician and medical facility changes without notifying the insurance company.
Benefits of a Professional Indemnity Policy
A professional indemnity insurance policy transfers the liability of paying for damages or losses suffered or caused by the insured from the policy owner to the insurance company. If a professional indemnity insurance policy owner is sued, the insurance company will pay for his court fees. Insurers will also conduct their own investigation into the claims made against the policy owner. Claims and judgments won against the policy owner will be paid by the insurer up to the coverage limit.
Warning
Some states require certain professions to carry a professional indemnity insurance policy in order to conduct business. If a business doesn't have coverage or the claim amount is in excess of their policy limit, they will be required to pay the outstanding balance. Indemnity health insurance is very expensive and some insurers may require the medical bill to be paid in full before reimbursing the insured.