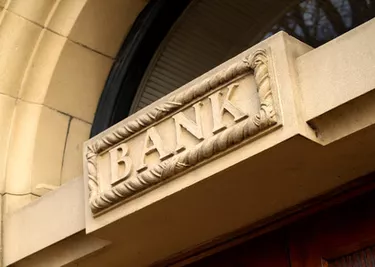 Switching balances on credit cards involves opening a new credit account and paying fees for the transfer. However, if you are transferring a balance from one debit card to another, you are simply moving your money from one checking account to the other. This is rather simple if you already have two checking accounts established, and only moderately harder if you need to open a new checking account.
Step 1
Open a new bank account either at your current bank or a different bank. To do this, you'll need at least two forms of ID (one of which must include a photograph) and possibly a cashier's check to deposit money. Some banks require an initial deposit to open an account. Make sure the new checking account comes with a debit card.
Step 2
Set up online banking for both accounts. This is usually a simple process, and all you'll need are your account numbers. Make sure you can remember the user ID and the password associated with each account.
Step 3
Decide whether you want to manually transfer the funds or if you want to transfer the money electronically. Electronic transfers are common and very secure--banks use highly sophisticated encryption software to protect their customers.
Step 4
Transfer the balance of the entire account (in other words, the balance on the debit card) to the second account. If transferring online, you'll need to verify the receiving account. This is usually handled by transferring a small balance (like a dollar) to the receiving account. If it arrives safely, the account is verified. Then, using the same transfer tool on your online account, transfer the entire balance to the receiving account.
Step 5
Visit a local branch of your bank if you instead want to manually transfer funds. Obtain a cashier's check (not cash) for the full amount in the original checking account. Deposit this check into the new account. Funds must clear (which could take as long as 10 days) before you can use your new debit card to access them.
Step 6
Close your original bank account and destroy the original debit card, if you wish to do so.
Things You'll Need
Checking account numbers

Two forms of identification