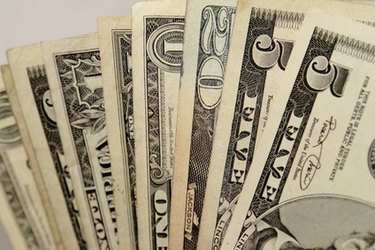 A health savings account (HSA) is a savings vehicle where people can put their money for health care purposes. Owners of HSA can make tax free contributions and withdrawals to pay medical bills. The Internal Revenue Service (IRS) enforces specific rules and penalties regarding contributions, withdrawals and transfers involving HSAs.
High deductible health plan
To set up a HSA, a person must be covered under a high deductible health plan (HDHP). Commonly referred to as a 'catastrophic' plan, this type of health insurance requires the policy owner to pay a higher deductible than what is found in other insurance plans. In 2008, the deductible amount must exceed $1,100 for an individual policy and $2,200 for a family plan to be a qualified HDHP. Contributions to a HSA can be equal to the deductible amount of a qualifying health plan up to a maximum of $2,900 for individual coverage or $5,800 for family coverage.
Rollover
People can transfer funds from several other accounts into their HSAs without any tax implications. Owners of health care flexible spending accounts (health FSA), health reimbursement arrangement (HRA) and individual retirement accounts (IRAs) can move money into their HSAs tax free. There are transfer limitations of different amounts depending on which account the money is coming from. IRA transfers can match the yearly maximum contribution amounts for individuals or families, while the other account transfers are limited to their balance amounts.
Eligibility
As of 2010, a person can open a health savings account at any point of the year and make contributions up to the annual maximum amounts for individuals ($2,900) and families ($5,800). In previous years, the HSA owner could only make pro-rated contributions based on the month the account was created. This change allows HSA owners to take advantage of the special tax benefits.
Recapture
Owning a HSA also has its drawbacks. After eligibility and transfer of funds conditions are met, the owner must pass the 'testing period.' The testing period lasts for the entire year after the HSA was created. The owner must not become ineligible to make contributions to his HSA for any reason or there will be a tax penalty levied. Changing health plans is one circumstance that can make an owner ineligible. Along with a 10 percent tax penalty, the recapture rule will force the owner to report his contributions--which would otherwise have been tax free--as taxable income.