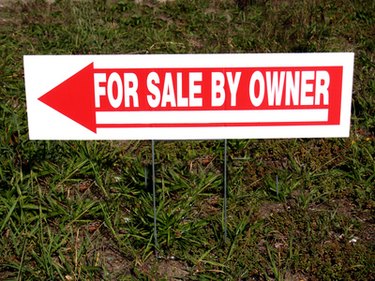 Selling a house can be very expensive. For that reason, sellers look for every possible way to cut costs while selling their house. If you sell a house through a Realtor, she covers the cost of your Multiple Listing Service listing, but she collects a commission of 2 to 3 percent on the sale of the house. If you sell the house yourself, you keep that portion of the commission but may have to pay a flat fee to a Realtor to get your house listed on the MLS because only real estate professionals can post listings there. You can, however, get around this and bypass both the seller's commission and the MLS listing fee.
Step 1
Search for a Realtor that is willing to forgo his commission on the sale of your house if you purchase another house through him. This is not so easy. Many Realtors cling to their commissions. If you can't find a local Realtor willing to take this type of arrangement, head online. There you will find many options.
Step 2
Read the fine print of any agreement to be sure you fully understand the terms. You don't want to surprised by an extra fee. Also, be sure that you will qualify for the deal as the Realtor proposes it.
Step 3
Sign the contract and put your home up for sale. Depending on whether you choose to sell the house yourself or go with a full-service Realtor, you could have either a lot or very little work ahead of you.
Tip
Be aware that some companies collect the commission on the house you are selling and refund it only after you buy a house through them.
If you decide to go the for-sale-by-owner route, be aware that you will have to do all your own marketing, which includes fliers, ads, signs and open houses. Additionally, you need to be available to take calls to answer buyers' and Realtors' questions about your house.