It's never a good feeling knowing that you owe money to the Internal Revenue Service. Due to the interest charges and penalties that the IRS charges on back taxes, however, it's best to resolve any financial obligations to the IRS as soon as possible. There are two ways to determine if you owe taxes to the IRS. The first process is simply to call the agency. The second way is to prepare a tax return for the current tax year, as well as any other tax years for which returns have not been filed.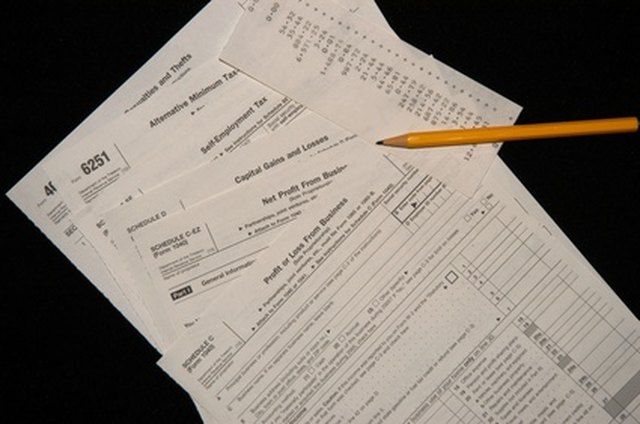 Step
Contact the IRS by phone at (800) 829-1040, or in person at a local IRS office (see link in Resources section). Be prepared with the taxpayer's personal contact information and Social Security number. The hours of operation for the IRS's telephone assistance center are 7 a.m. to 10 p.m. Monday through Friday. These hours are based on the taxpayer's local time.
Step
Ask the IRS representative whether there is a balance owed on the tax account for any previous year. The representative can provide information on the total balance owed, as well as a breakdown of the periods from which it is owed. Payment plans can also be made by phone, and so long as there is an accepted payment plan in place, the IRS will take no further action. If the taxpayer agrees to a payment plan, the IRS will follow up with a letter by mail confirming the agreed-upon monthly payment amount.
Step
Prepare tax returns for the current year and any previous years that have not been filed. Taxpayers who are uncomfortable preparing their own tax returns should seek professional assistance. The IRS also offers free help preparing tax returns at local assistance centers.
Step
Check whether tax is owed to the IRS for the current tax year, or previous years if applicable. The lines above the signature lines on the tax return form indicate whether a tax refund is due, or whether money is owed to the IRS.
Step
Add the total dollar amounts from Steps 2 and 4 to determine the total amount of taxes owed to the IRS.