A partnership is a good way to pool money and resources among several individuals to run a business. Partnerships do not pay taxes; the partners pay taxes based on distributed gains in excess of the basis each partner has. Calculating the basis is essential in determining if a partner has a taxable event or not. While the partnership does not pay taxes, it reports to the IRS basis information as calculated in a Schedule K-1.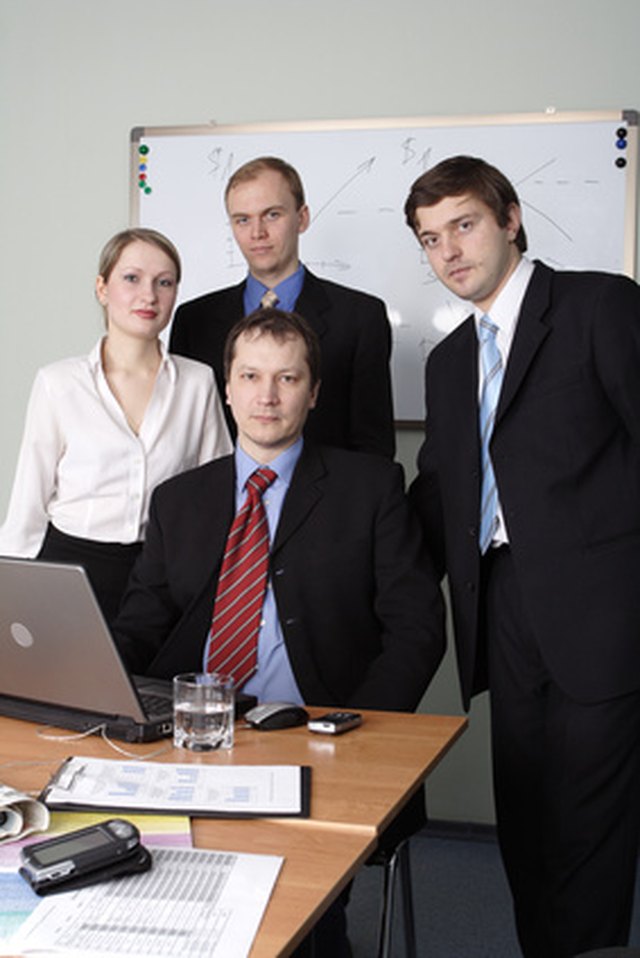 Step
Calculate the total amount invested in the partnership with cash and property value. Call this "original basis." For example, if you placed $2,000, $1,000 and $2,000 into the partnership over a three-year period, your original basis is $5,000.
Step
Calculate distributions. If the partnership dispersed $1,500 over this year and last year to you, your total distributed amount is $3,000.
Step
Subtract the distributions from your original basis. This number is your current partnership basis. In this example: $5,000 - $3,000 = $2,000.