When you retire, your pension becomes a replacement for the salary you earned while still working. Regular income tax rates apply to your pension, so your individual rate depends on the total amount of your retirement and other income you earn in retirement.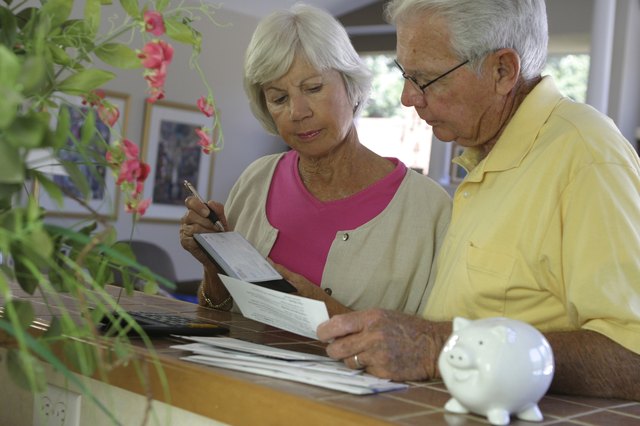 credit: Purestock/Purestock/Getty Images
Progressive Tax System
You declare and pay taxes using the regular income tax rates on all of your earned income. A pension counts as regular income for tax purposes. The U.S. uses a progressive tax system, so if your taxable income amount is above the lowest tax bracket ceiling, you will be paying one of several different, higher rates. For example, in 2014 a married couple was taxed at 10 percent on income up to $18,150. The tax rate increased to 15 percent income from that level up to $73,800, with higher tax rates on higher amounts of income. In some cases, you may have already paid taxes on part of your pension, and that portion of your pension is non-taxable. Consult with your human resources department to see if this pertains to your pension system.
Social Security Income: Taxable or Not?
The basic rule is that Social Security retirement benefits are tax-free income. However, if your "combined income" exceeds a certain level, a portion of the Social Security you receive will become taxable income. The IRS defines combined income as your adjusted gross income plus nontaxable interest earnings plus one-half of your Social Security benefits. For 2014, a combined income greater $25,000 for single filers or $32,000 for married tax filers triggers taxation of some of your Social Security income.