For people who earn a paycheck, it is important to distinguish between gross pay and net distribution. Gross pay and net distribution both include the amount of money you've earned during your work pay cycle. However, only your net distribution reflects the amount of money you will actually take home. Depending on your specific situation, the difference between your gross pay and net pay can be quite substantial. You should have a good understanding of this difference when calculating your income.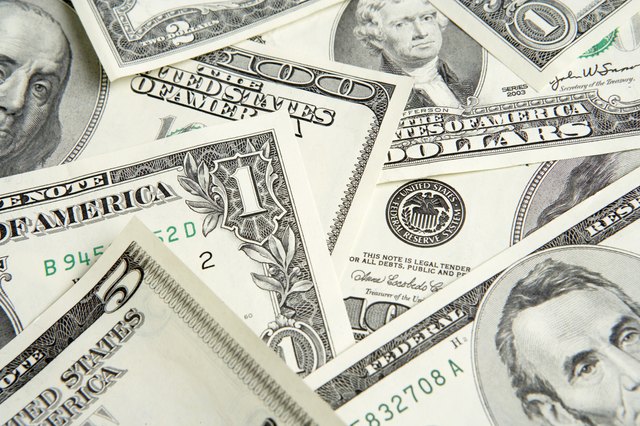 Gross Pay
Gross pay refers to the earnings number on your paycheck before taxes are taken out. This number is also the figure posted on job listings as well as the amount used to figure someone's annual income. Gross pay is typically based on a particular industry's pay scale, the employee's work load, and his responsibilities. Gross pay includes hourly or salary wages, as well as bonuses, overtime and commissions.
Net Distribution
Net pay is the amount of wages after taxes and other deductions. This is the amount the employee actually takes home. Required reductions include federal and state taxes, and in some cases municipal taxes. Employees also can opt to enroll in programs such 401(k), Flexible Savings Accounts and Transitchek accounts. With these accounts, pre-tax money is deducted for investing, retirement or to cover transit expenses. Additional deductions include medical insurance and dental insurance.
Additional Deductions
In some cases, an employee's pay can be garnished for various sources of debt, such as student loans, credit cards and child support. In these cases additional money is deducted from your gross pay, lowering your net pay distribution. Debtors can only garnish a certain percentage of your pay. The amount depends on the state and the money owed to that specific collector.
Freelancers and Independent Contractors
Independent contractors and freelancers do not have taxes taken directly out of their paychecks. They must file for taxes on their own to comply with state and federal tax laws. Unemployment insurance is not provided to independent contractors or freelancers because they are not full-time employees. If you think you might need to collect unemployment insurance at some future point, you must contact the IRS and submit a W-4V form. It includes a Voluntary Withholding Request for unemployment.