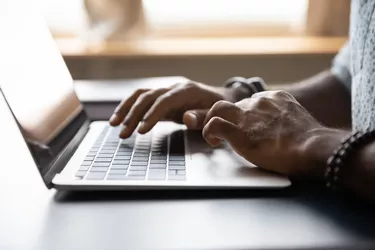 While it's uncomfortable being unsure of how much, if any, payout you'll get from an insurance claim, Aflac's process is fairly transparent and you can easily check your claim's status. An Aflac claim status can usually be checked online or by calling.
Checking an Aflac Claim Status
According to the Aflac site, there are two ways to check on your Aflac claim status. You can call the Aflac Claims Department phone number of +1 800 (992)–3522, or you can log in to the Aflac Policyholder Services site and check on all outstanding claims. It is worth noting that while Aflac's specialty is a fast turnaround on insurance claims, the National Association of Insurance Commissioners rates it at 1.27 on their Company Complaint Index.
The Company Complaint Index is set at 1, the website explains, so a company with an index rating of 2 would have twice as many complaints lodged against it than the national average. Aflac's rating of 1.27 indicates that they have over a quarter more complaints against them than the national average.
This may be due to misunderstandings as to the limitations of coverage or that the One Day Pay service is limited to personal insurance rather than insurance through an employer. Or, this may indicate that Aflac is more likely than competitors to deny a claim or provide less than the claimant believes is fair.
Aflac is famous for its One Day Pay service, where so long as you file a claim before 3 p.m. on a weekday, including all of the necessary information and documentation, your claim will be processed that same day. As incredible as this sounds, it doesn't apply to all Aflac claims. For the claims that are qualified, any missing piece of information or documentation can cause a delay of up to five weekdays.
So, which claims qualify for One Day Pay and which take longer? Once you've submitted your claim, how can you find out where it is in the process of being reviewed, approved and paid or denied?
Filing a Claim With Aflac
You will need to have all of your information and documentation together when you submit your claim to avoid delays or denials when you have a solid claim.
Aside from the accident information, including the location, circumstances and severity, you'll need your provider's name, phone number and address, the treatment you received and the formal diagnosis.
This document from Snohomish County in Washington state lays out the process of submitting an insurance claim to Aflac through your employer. Aflac offers supplemental insurance to individuals and primary insurance through employers.
More on Supplemental Insurance
Whereas primary insurance is intended to cover health costs such as regular doctor visits, hospital stays and short-term disability compensation, supplemental insurance is intended to cover the gaps around and in between the primary areas. Dental insurance, cancer insurance and long-term disability insurance are just a few examples of supplemental insurance.
It's worth noting that the One Day Pay service is only available to the supplemental insurance offered to individuals. All claims through an employer's insurance will take closer to five business days.