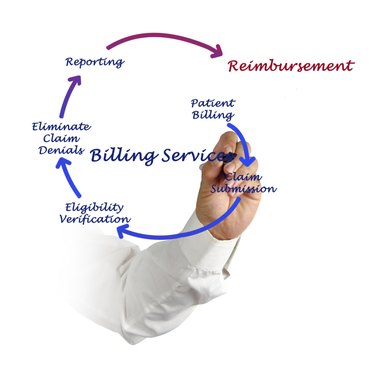 Aflac is an insurance company primarily known for its injury and illness coverage. If you are an Aflac customer and need to check a claim, there are multiple options available to you.
Online
Checking your claim online through Aflac's Policyholder's Services application is usually the fastest way to get information. Go to Aflac's website, click the "Log In" icon, and sign in with your username and password or register a new online account if necessary. Once you've logged into your account, click "Check Claim Status" to see a listing of your claims. Click the claim you want to check on for information such as the status of your claim (e.g. "Processing," "Additional Information Needed," "Paid," etc.), payment amounts, and important dates such as the date the claim was initiated and the date it was paid.
By Phone - Customer Service IVR System
Aflac's Interactive Voice Response system provides the same claim information that's available online. Call 800-992-3522 and follow the voice prompts to input your identifying information and navigate to the automated claim information. Like the online option, you can access this information 24 hours a day, seven days a week.
By Phone - Live Person
Although this option can take a bit longer than other options, contacting a customer service representative by phone is useful if you have questions that aren't answered online. Call 800-992-3522 and provide the rep with the necessary identifying information, including your name and policy number. This option is limited to the hours of 8 a.m. to 8 p.m. Eastern Time Monday through Friday, so you may be out of luck if you want to check a claim during evening or weekend hours.
Processing Time
Aflac claims are usually processed fairly quickly. Online claims that are completed by 3 p.m. Eastern Time Monday through Friday are often processed and paid in one business day. If Aflac receives your claim by phone, fax or mail, it usually takes about four business days to process. Either way, this is usually a straightforward process unless the company requires additional information. In these cases, you'll need to submit the supplementary documentation either by phone, fax, mail or online as soon as possible to move forward with the claim.