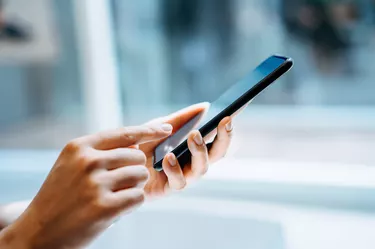 You can accept checks online in a variety of ways, including for personal and business payments. You can have them deposited directly into your bank account or use a third-party app like PayPal.
Understanding how and when you can accept a check payment online will help you get paid faster and avoid making mistakes that can result in delays.
Paycheck Direct Deposit Method
If you'd like to receive your paychecks digitally, ask your company if it offers this option. Many do, because it saves them the time and expense of cutting paper checks. You will give your employer your bank routing number and account number so they can set up your payments to go to your bank and your account. You can choose to have your paychecks deposited into your savings or checking account.
Your company's HR or accounting department will set up the transactions and deposit your pay into your account automatically each pay period. When you log into your account online or get your monthly paper statement, you will see the deposit and the letters ACH (Automated Clearing House) next to the deposit.
Accepting Different Payment Options Online
People can pay you using electronic checks via different payment options, such as PayPal or through their bank. If they use the PayPal method, all you'll need to do is give the person your PayPal email address. She will need to have her PayPal account set up to have payments drafted from her bank account.
Another option for accepting personal checks online is to have the person paying you set up a transfer between your bank and his. He will need to contact his bank to learn the procedure, and you'll need to give him your bank routing number and account number. If you don't know the person well, you might not want to do this.
Watch for scammers – never give goods or services before a check or other digital payment has cleared your account. Tell the person you'll sell them your old trail bike, but you'll need to wait until their electronic check has cleared before you let them have the bike.
Accepting Business Payments
If you have a small business, you want to make it as easy as possible for customers to pay you. You'll want to take cash, paper checks, digital payments from apps like Zelle, Stripe, CashApp and Google Pay, PayPal and e-Checks. E-Checks are another form of ACH transaction. You'll need to use a third-party program to accept them, but once you're set up (again giving your provider your routing and account numbers), customers can start paying you through their bank accounts.
Like other government agencies, the IRS prefers to pay citizens electronically, especially when the IRS is preparing tens of millions of tax returns. Have your tax preparer set up your ACH transactions in advance of filing your taxes, recommends the IRS.
Don't Spend That Check, Yet
Just because your bank account showed that you have received that $200 Jeff sent doesn't mean it won't bounce. The bank needs a day or three to get the funds from Jeff's bank. If something happens in the meantime, the payment might not go through. That's why your bank account might show the transaction as "processing."