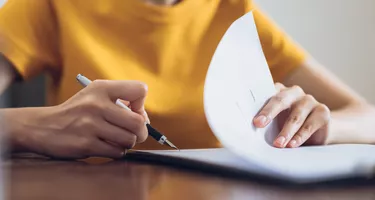 Due to inflation, rising rents and a number of other economic factors, many people have car payments that they are struggling to make. On top of everything else, they may now have to learn how to negotiate car repossession.
In many cases, car owners may miss several payments to keep up on paying their rent on time or buying groceries. This can quickly lead to the bank or car company repossessing the vehicle so they can recoup their loss. Repossession of a vehicle has a negative effect on credit, lowering an individual's score. Individuals who still want to settle their car repo debt for less can do so with proven techniques.
Take Stock of What's Owed
Fortunately, you can learn how to deal with repossession. First, find out how much you still owe on the vehicle after the repossession takes place. Evaluate your auto loan documents and contact the finance company to find out how much you owe and what you can do to recover the car. When the car or truck is taken, the vehicle is then sold at auction. The amount that someone pays for the vehicle at the auction is often much less than the balance you owe on the vehicle.
If you owe $12,000 on the vehicle and it sells at the auction for $8,000, you will still owe $4,000 on the vehicle. By keeping in contact with the bank or car company, you will have a better idea of how much you still owe.
Be sure to keep records of all of the information dealing with the car repossession. Record the day that the car was taken as well as the amount you owe on the car.
In many cases, you will also be able to find out the date and place that the car will be sold at auction. You will have records detailing when the car will be sold as well as the amount for which it sells.
Negotiate With Your Creditor
You can start by negotiating with your creditor on your own. You will be able to call the creditor and ask if they can work with you to lower the payments to something that you will be able to afford. When consulting with your creditor, make sure that you have an idea of how much you can afford to make with your current payments.
For instance, if you have a new position or have acquired a lump sum of money, make sure that you divulge this information to demonstrate that your current financial situation has improved since the repossession occurred. You may also choose to turn the vehicle over in what's called a voluntary repossession, explains the FTC.
If your finance company refuses to work with you, you can hire a debt settlement firm to negotiate on your behalf.
If you need help navigating this situation, find an auto repossession debt settlement company that will be able to help you negotiate your balance. In many cases, a debt settlement company will be able to lower the amount that you owe, and they will be able to help you settle a car repo debt for less than you would normally have to pay. This may make paying off a repossessed car easier for you.
You can find companies that work directly with the finance company to settle the debt. They typically offer less than the initial transaction. If you go this route, ask the auto repossession settlement company if they will be able to have any of the fees associated with the repossession waived or lowered. This will reduce the overall financial burden. Also make sure to ask the company what fee they charge for their services.
Can you recover a repossessed car? The short answer is sometimes, You can consider purchasing the car from the public auction. If the car has already been set for public auction, you can consider purchasing it directly. For this to work, however, you will need to obtain cash to pay for and buy the car directly from the auction.
By pursuing this route, you may actually buy the auto for less money than you previously owed when it was financed as most auctions are typically sold below market value and at a significant discount. However, you will still be liable for the money that you previously owed when the car was repossessed minus the price that it was sold at auction and any applicable fees.
In addition, you will need to pay these payments until the balance is paid off. This will go on your credit report, explains the team at Capital One, and it will stay there for seven years.