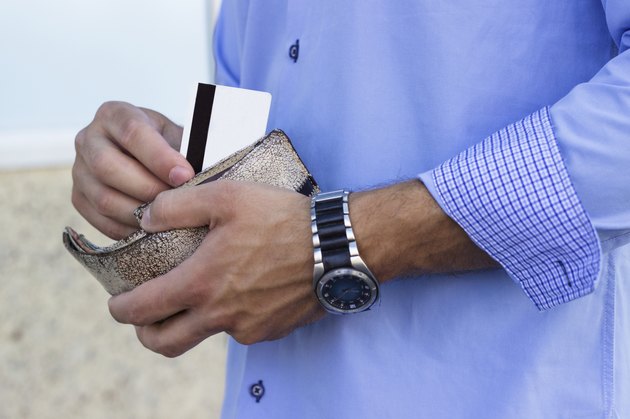 For more than 25 years, Teletrack has served as a consumer credit reporting firm. The company tracks consumer credit history for lenders that need rapid access to data on their potential borrowers. Teletrack's clients consist mostly of subprime lenders, or lenders that offer loans to borrowers with poor credit or no credit. Some of these lenders include payday loan services, rent-to-own stores and used car dealerships. Teletrack offers many of the same services to its clients that major credit reporting firms offer to banks and other prime lenders.
Credit Risk Assessment
One of the primary services Teletrack provides for its clients is credit risk assessment of potential borrowers. Teletrack gives lenders information on applicants who have a history of using short-term loans or cash advances, and details as to whether those loans were paid off, still outstanding or if the borrower defaulted on them. Payday lenders often will hesitate to approve loans for applicants who have one or more outstanding loans already, for example, so Teletrack's data can help these lenders with their decisions.
Credit Scoring
Just as services such as Experian or Equifax provide credit scores to major lenders, Teletrack offers similar scoring metrics to subprime lenders. Teletrack's Cyberscore system tracks down an applicant's online loan applications and inquiries, including for credit cards and car loans. The company's DecisionManager software incorporates credit scoring, employment records, payment frequency and earnings statements to measure an applicant's credit worthiness. DecisionManager software allows payday lenders and other subprime lenders to make instant decisions regarding loan approvals, without a long, drawn-out approval process.
Fraud and Bankruptcy Detection
Payday lenders also rely on Teletrack to detect potentially fraudulent information in credit applications. These measures include checking for possible identity theft, such as using another person's name, address and Social Security number to obtain a payday loan. Teletrack also offers "skip tracing," which detects borrowers with a history of obtaining loans and never repaying them. The company also searches court records for applicants who have filed for either Chapter 7 or Chapter 13 bankruptcy protection.
Trouble With Teletrack
Despite the services the company offers its clients, some users have encountered troubles with Teletrack. In 2011, the Federal Trade Commission fined Teletrack $1.8 million for selling applicant data to marketers. Under the provisions of the Fair Credit Reporting Act, credit reporting agencies such as Teletrack are not allowed to sell applicant credit data. The FTC argued that the data Teletrack sold indicated a borrower's credit worthiness, as well as other personal information, which violated the FCRA.