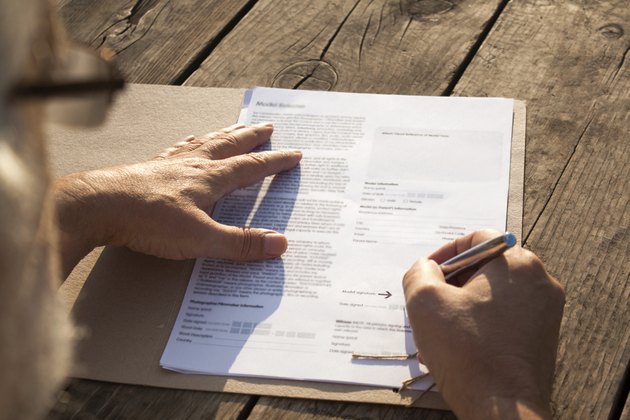 A prequalification with a mortgage lender benefits buyers more than it helps sellers or real estate agents. It can be the first step in finding out if you qualify for a home loan. It provides an idea of purchasing power and can determine whether you need to work on credit, finances or other logistics. Sellers generally prefer mortgage pre-approval, which is a more thorough analysis and a stronger indicator of buyer eligibility.
Making Contact with Mortgage Specialists
You can prequalify for a home loan with a bank, credit union, or mortgage company. You typically can choose between a direct lender, which makes the loans, or a mortgage broker, which acts as a single point of reference for multiple lending companies. Because a prequalification doesn't necessarily require documented evidence of your finances or credit, a phone or office meeting with a mortgage specialist should suffice. Many lenders and brokers also allow you to prequalify online.
Accurately Running the Numbers
Your prequalification is only as good as the information you provide. Although lenders can prequalify you based on your perceived credit score, estimated income and debt load, it's best to access your credit report. With your credit score, monthly debt payments and account information such as delinquencies, recent bankruptcy or foreclosure filings in hand, lenders can provide a more precise loan prequalification. These details, along with rough employment dates, gross earnings and amounts you may have for a down payment, also help lenders come up with the most accurate figures.