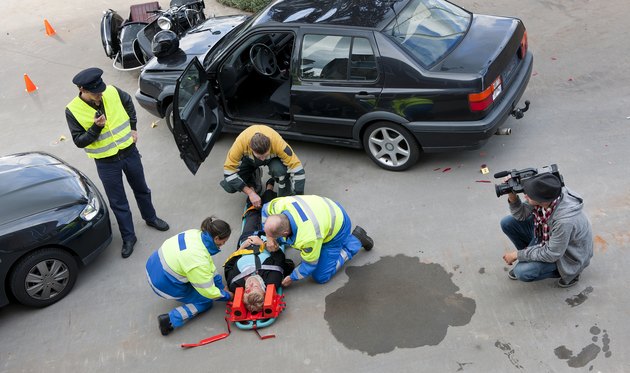 Typically, supplemental accidental death and dismemberment insurance is one of several types of insurance protection offered by your employer. Once you understand what AD&D insurance covers, you can decide if it is worth the money.
Pays When Hurt in Accident
AD&D insurance does exactly what the name states -- it pays a sum of money if the covered individual is severely hurt or killed in an accident, whether it occurs at or away from work. AD&D coverage does not pay for death or disability caused by an illness. The dollar coverage amount is paid for a death, and the policy will include a list of payment amounts for different types of dismemberment. Only listed injury types will be covered.
Basic vs. Supplemental Coverage
Depending on your employer's group life insurance policy, basic AD&D coverage might not cost you anything because it is paid for by your employer. Supplemental AD&D can be added to the basic coverage at an extra cost to you. The cost of the supplemental insurance would be deducted from your paycheck.