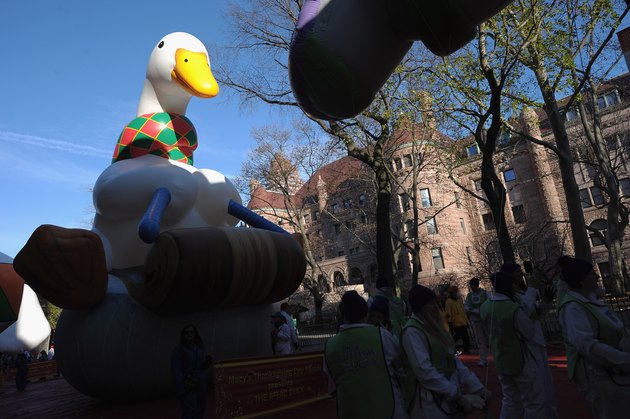 The American Family Life Assurance Company, which most people recognize as Aflac insurance, started offering a supplemental cancer insurance policy in 1958. According to its corporate website, Aflac now serves over 50 million people worldwide, and in 2012 appeared on Fortune magazine's list of The World's Most Admired Companies for the 11th time. Each of Aflac's different types of insurance provides customers with monetary assistance that to pay expenses that a primary policy doesn't cover.
What is Supplemental Insurance?
Aflac works as a supplemental insurance plan, meaning it is not a good idea to use Aflac for primary coverage. However, according to the AARP, supplemental insurance can be a good option for anyone unprepared to handle large medical bills or time off from work due to illness or injury. Depending on the type of policy, supplemental insurance provides direct cash benefits to cover medical treatments, out-of-pocket and living expenses. A limited health insurance plan provides fixed cash benefits for specific services.
Aflac Coverage Options
There's an Aflac option to cover most every situation or medical emergency. Policy options include accidents, hospital stays, lump-sum or periodic payment cancer plans, critical illness, vision, dental, short-term disability and both adult and juvenile life insurance. Unlike traditional insurance, there is no deductible and the company pays benefits directly to you. This means that regardless of why you're receiving a payment, you decide whether to use the money to pay intended expenses or use it for something else.
Preventive Care Options
Aflac's dental insurance provides specific benefit amounts for preventive care such as checkups, cleanings and X-rays, and for diagnostic and treatment services. With vision coverage, you can get routine eye care and customize the plan to include eye surgeries, specific eye diseases and permanent visual impairment. Although there are no restrictions with either type, you can only purchase vision insurance through a payroll deduction, which means your employer must offer it.
Life Insurance
You can purchase life insurance for yourself, your spouse or minor children. Term life insurance carries through a specified number of years, while whole life insurance remains in place indefinitely. Juvenile life insurance remains in effect until the child reaches the age of 18 for a whole life policy, or 25 years of age for term life insurance. Upon expiration, you can convert either type to an adult policy at age 18 or 25, at which time the benefit payment amount will typically double