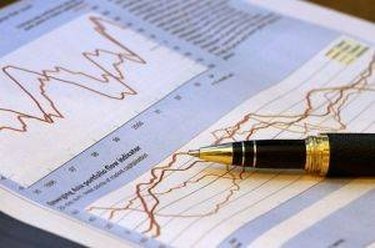 There are various ways to buy stock for someone else. The issue is to make certain the investor abides by tax law and regulations designed to prevent fraud. Before any action is undertaken it is important to consult your brokerage house and receive professional legal or accounting advice.
Step 1
Gift stock to family, friends and children. There are annual and lifetime amount limits that change each year. Simply buy stock or gift existing stock to another person and transfer into an account in their name.
Step 2
Exchange stock with another party for stock or other asset. Especially with hard-to-find stock or stock rarely traded, this is a good way to get a fair exchange and perhaps a premium price.
Step 3
Buy stock and later sell it to another party for cash in a private transaction. Avoid paying commissions to the broker by re-registering the stock in the buyer's name through the stock transfer agent.
Step 4
Open an account in partnership with another party where you fund the account. Decide whether that person will also have rights to trade the account or withdraw funds. The investor will be required to draw up partnership agreements suitable for the brokerage account.
Step 5
Write a will instructing how your stock assets are to be transferred. Control the stock assets as you wish, and change your will as you wish. You can even make loans to grantees against their future stock gifts or create a trust in their behalf.
Tip
Loaning, gifting and selling stocks to individuals requires professional advisement.
Warning
Make certain that your intentions are clearly carried out in such a way as to minimize unforeseen circumstances.