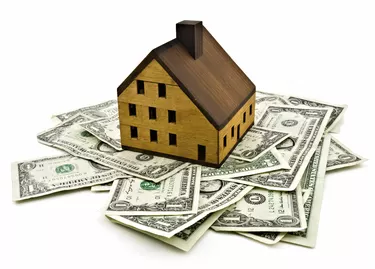 Most credit unions have been offering share certificate accounts for decades. This financial product is similar to a certificate of deposit (CD), allowing you to earn dividends on your investment. Think of it as a risk-free deposit with a fixed return rate and high yields. The only requirement is to keep your money in the account for the agreed period.
Tip
Term share certificates are a low-risk investment option offered by credit unions. If you have savings, you may open a share certificate account and lock in your money for up to five years so you can earn dividends.
Opening a savings account can be a good way to put some money aside, but the interest rates are rather low. The same goes for certificates of deposit, notes Forbes. Nowadays, most banks offer CDs with a return rate below 1 percent. Two decades ago, you would have earned 4 or 5 percent in interest. A better option is to invest in term share certificates.
This service is typically offered by credit unions and pays higher rates of return than savings accounts and CDs. You simply invest your money for a specific period in order to earn dividends. The term varies between 90 days and five years, depending on the credit union. While it's possible to withdraw the funds earlier, you may end up paying penalty fees.
With a share term certificate, you know exactly how much you'll earn in dividends. Based on this information, you can pick the deposit amount and the term. Some credit unions allow customers to invest as little as ​$100.​ The longer the term, the higher the yield will be.
At the end of your chosen term, you can withdraw the funds or move them into another account. If you don't do anything about it, the bank or credit union may reinvest your money in a new certificate.
Share certificate accounts are a safe investment. First of all, your funds will be insured up to ​$250,000​ by the National Credit Union Administration. Second, your rate of return is guaranteed. Additionally, there are no limits on the amount you can invest. Term share certificates may also offer higher yields than CDs and savings accounts.
Speaking of other investment options, the primary difference between CDs and share certificates is that the former are issued by banks. If you want to invest in a term share certificate, you'll go to a credit union. Also, note that CDs are guaranteed by the Federal Deposit Insurance Corporation and pay returns in the form of interest. Both term share certificates and CDs carry lower risks than money market savings accounts, stocks and bonds.
Given these aspects, share certificate accounts can be a good choice for young people and families with children. If you're in your 40s, you may start investing in share certificates to build a retirement fund, suggests Alliant Credit Union. This financial product can also make it easier to save money for a trip or personal project.
Alliant Credit Union recommends opening multiple share certificate accounts with different terms instead of putting all your money in one account. For example, you may invest in a one-year share certificate, a two-year certificate and so on. As each certificate matures, reinvest the funds into a longer-maturity certificate to build up your savings. If you have a larger sum of money to put away, consider investing in a jumbo certificate. This option requires a larger deposit, but it also offers higher returns than traditional share certificates.