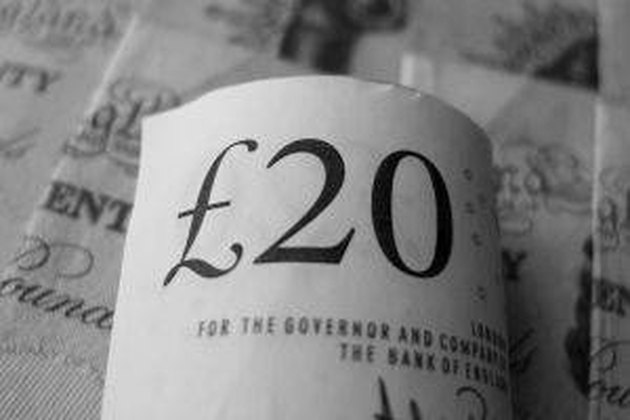 Premium Bonds are bonds issued in the United Kingdom since 1956 and are handled by the government's National Savings and Investments (NS&I). Bond owners do not earn interest, but rather the government deposits the interest into a "pot." Drawings occur each month and if your bond number is randomly selected, you win a tax-free prize ranging from £50 to £1,000,000. Two £1 million prizes are guaranteed each month along with a million other prizes. Premium bonds can be cashed in at any time for their full original amount or any part thereof.
Step 1
Print the "Cash in or Reinvest Premium Bond" form. (See Resources for PDF link.) You can also pick up the form at any post-office branch in the U.K.
Step 2
Complete lines 1 to 7 on the form. Print in all capital black letters such things as your holder number, all bond numbers you are cashing in, how much of each bond you plan to cash in, your contact information, and how you want to be paid (i.e. direct credit to a bank account). If you are under 16, your parent or guardian will need to sign the form on line 7 and state his relation to you unless your signature is already on file with the NS&I.
Step 3
Send in the completed form and your bond certificate(s) to: Premium Bonds Web RA, National Savings and Investments, Blackpool, FY3 9YP. If you are missing your bonds, you must indicate that on line 4 of the cash-in form.
Step 4
Wait for your payment. Your payment should be issued within eight working days unless you indicated on your form you wanted to wait until after the next drawing. You may, however, be contacted by the NS&I after applying to cash in your Premium Bond to show evidence of identity, especially if your bonds were bought as a child and you are now over 16.
Tip
If this bond is for a deceased person, you must follow a different procedure to claim the bond. (See Resources for link.)
Things You'll Need
Bond Certificates

NS&I Cash-In Form