When it comes to making job offers, most employers offer you an annual salary for your job. That's great when it comes to comparing job offers, but you also will need to know how much each paycheck will be. To better gauge how much you'll have to spend every two weeks, you can calculate your biweekly salary from your annual salary. But, you can't stop there: You'll also need to consider what other payroll deductions your salary is subject to before you know how much you have to budget for spending.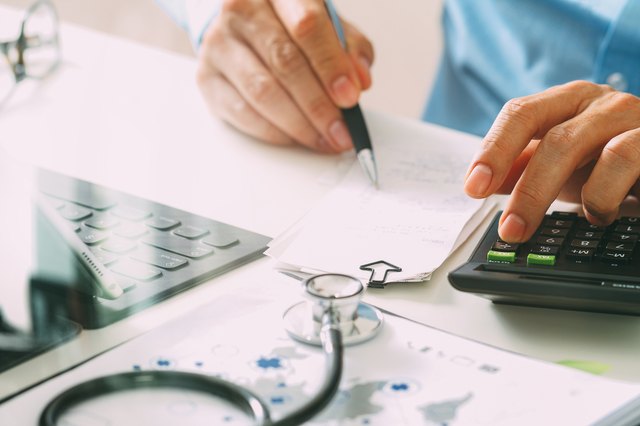 credit: everythingpossible/iStock/GettyImages
Calculating Biweekly Salary from Annual Salary
If you know your annual salary, you can calculate how much your employer will pay you every two weeks by dividing the annual salary by 26. For example, if your annual salary is $91,000, divide $91,000 by 26 to find that for every two-week period, your salary will be $3,500. If your annual salary is $65,000, divide $65,000 by 26 to find your biweekly salary is $2,500.
Tax Withholding
Your biweekly salary is still subject to income tax withholding and payroll taxes. Payroll taxes total 7.65 percent up to the amount of the Social Security wage base, and then it drops to 1.45 percent. That's because the Social Security tax doesn't apply to wages in excess of the wage base, which is $128,400 as of 2018. You also have to figure your federal income tax withholding and, if you live in a state with a state income tax, state income tax withholding. Your income tax withholding is based on the amount of money you make, your filing status and the number of allowances you claim on the Form W-4 you submit to your employer. The withholding is intended to approximate the amount you'll owe at the end of the year for income taxes.
Payroll Deductions
Besides taxes, you also might have other payroll deductions taken out before your employer writes you the check. For example, some employers have you pay all or a portion of your medical insurance premiums out of your paycheck. In addition, if your employer offers an employer-sponsored retirement plan, such as a 401(k) plan, those contributions come out of your paycheck too. However, those costs and contributions reduce the amount of income taxes withheld. For example, if you put $100 per biweekly paycheck into your 401(k) plan, that's $100 fewer dollars per paycheck that are subject to income tax withholding.