If you're looking for a home, auto or personal loan, check out the country's second largest bank, Bank of America. Headquartered in Charlotte, North Carolina, BoA provides a variety of new mortgages for homes, refinancing loans, home equity credit lines and automobile loans. Personal loans comes in all shapes and sizes, but essentially you're borrowing a fixed amount over a fixed term, typically at a fixed rate of interest.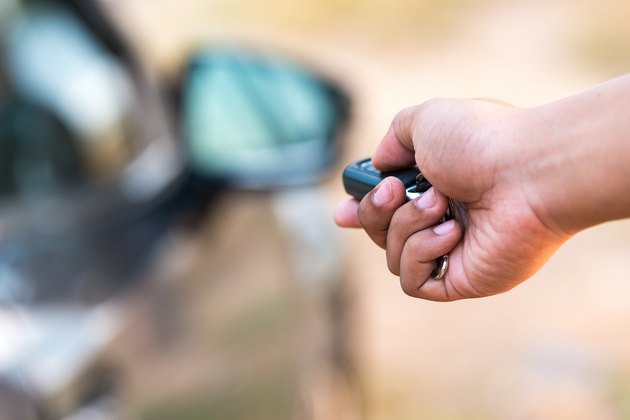 Role of Credit Scores
BoA, like many lenders, considers a loan applicant's credit score when deciding whether to grant a loan. The bank uses FICO scores, issued by Fair Isaac Corp., to summarize the applicant's credit history. FICO scores range from 300 to 850, and applicants with the highest scores can receive easier loan approval, lower mortgage interest rates and a smaller down payment requirement from BoA. The bank considers 700 or higher to be a good score, but scores below 620 make it harder to get a loan from BoA.
Mortgage Loans
BoA offers fixed-rate and adjustable-rate mortgages. The bank also offers preapproved mortgages, which are conditional agreements to issue a mortgage for a set amount and with specific terms. To receive a BoA mortgage, you (and any co-borrower, such as your spouse) must fill out an application and provide documentation regarding your job history, credit risk and financial circumstance. You'll need various documents, including IRS Form W-2, which reports wages for the past two years, two recent pay stubs, last two months of statements for all financial accounts, signed tax returns or documentation of self-employed income and a signed Purchase and Sales Agreement on the home you wish to buy.
BoA may issue a rate lock guaranteeing the interest rate and points it will charge as of the closing date. This protects your from higher interest rates between the time the mortgage is approved and issued. BoA also offers jumbo loans — in which the mortgage amount is $417,000 or higher — as well as mortgages tied to affordable housing assistance programs, and mortgages insured by the Federal Housing Administration and the Department of Veterans Affairs.
Other Home Loans
You can apply to BoA to refinance an existing mortgage. This allows you to lower your interest rate and/or your monthly mortgage payments, or to extract some equity from your home and use the money for other purposes. You do this by borrowing more than your current mortgage balance. You can also convert an adjustable-rate mortgage to a fixed rate one so that your monthly payments are predictable. Additionally, BoA offers fixed-rate interest-only jumbo mortgages, in which you can choose to shell out just interest for a set number of years before you begin repaying principal.
Another alternative is a BoA home equity line of credit, which lends cash secured by your home equity — the value of your home in excess of your mortgage balance. This is a revolving account, meaning you can reborrow money you've paid back, up to the credit limit.
Auto Loans
You can apply for a BoA auto loan to pay for a new or used car, or to refinance an existing auto loan. The bank makes these loans available in as little as 24 hours and offers a rate discount to borrowers with a BoA checking account, as well as through the Preferred Rewards program. The bank works with dealer networks and can recommend a dealer that will use BoA to finance the auto loan.