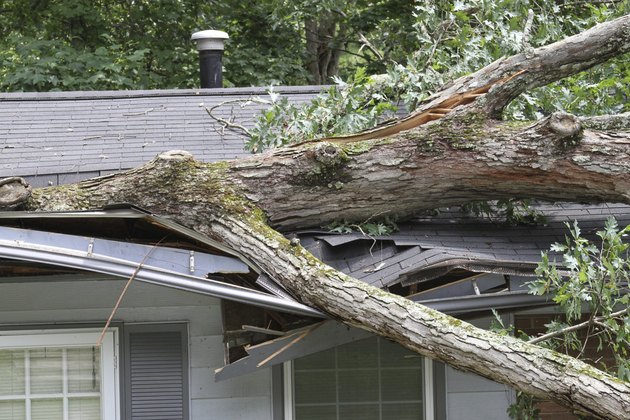 The insurance adjuster's job is to settle your claim fast, without paying out too much. Before dealing with an adjuster, it's wise to review your coverage so you know the limits of your policy, and what your responsibilities are when filing a claim. Things go more smoothly if you contact the insurer promptly and document your losses well.
Get the Facts
An adjuster deals with dozens of open claim cases at any given time, so she can't dig deeply. Processing your claim will go faster if you're ready to give her the facts when she arrives, with plenty of supporting evidence. After your loss -- whether from car crash, theft or house fire -- survey your property to find out whether there are more losses than whatever is immediately obvious. Photograph any damage. Collect your receipts for any damaged or stolen property and make copies for the adjuster. Never let go of the originals.
Don't Delay
When your property is damaged, move fast. Contact the insurer with a preliminary report to kick off the claims process. This is particularly important if there's a storm or fire in your neighborhood, because the insurer may be flooded with claims. Once you've documented the damage, make temporary repairs, for example covering holes in your house with a tarp. If, for example, there's a hole in the roof, the insurer may pay for any initial damage that occurred inside your house. Later damage that occurred because you didn't cover the hole won't be insured.
Recommended Contractors
The insurance adjuster may recommend a particular contractor for repairs. You don't have to say yes. There are often advantages to going with a recommended contractor, such as an insurance discount. However, some contractors may be too eager to agree with the insurer about how minor your repairs are, in hopes of further insurance business. The contractor the adjuster recommends may not be the best qualified one, so feel free to look for others.
Evaluating Offers
The adjuster is working for the insurer's interests, not yours. If the adjuster denies a claim that should be covered, don't assume she knows: show her where the policy covers this kind of damage. If you think the settlement offer is too low, challenge it. She may come back with a higher offer, or you may have to take it up with the insurance company. Be realistic though. If your old car is only worth $500, the insurer's not going to pay more than that.