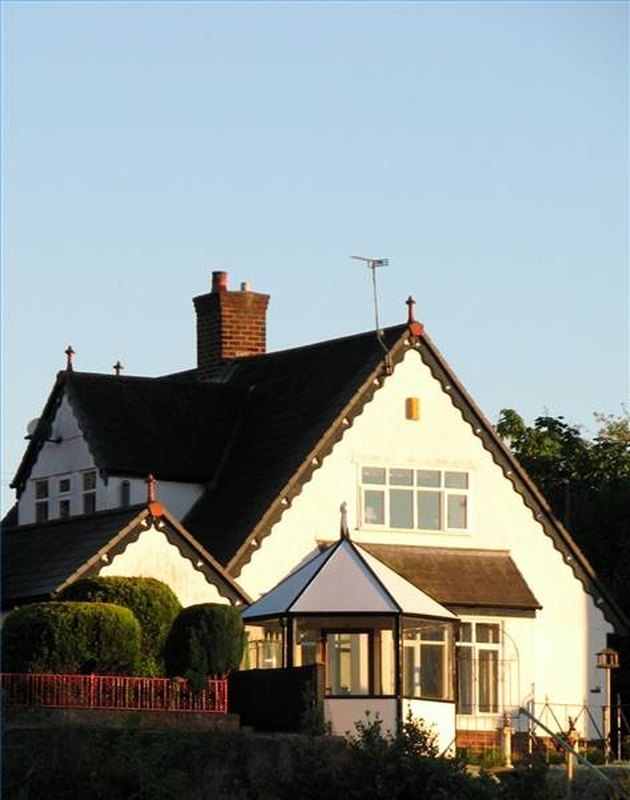 The Basics of Homeowners Insurance
When you purchased your home, you were required to purchase homeowners insurance in order to receive financing. Understanding this coverage will help you make the most of your policy if you should ever need to make a claim. Homeowners insurance policies are labeled based on how much coverage they offer. The three types of homeowners insurance policies are HO-1, HO-2 and HO-3. HO-1 and HO-2 policies are the more affordable options, but they only insure the property, not the individual's belongings, and they carry many exclusions. Most policies are HO-3 policies because they cover both the house and the belongings it contains.
Property Protection
HO-3 polices are divided into two basic parts: property protection and liability protection. Property protection covers four main items. First, it covers the dwelling itself, which includes your house and any attached structures. Other structures on the property, such as a storage shed, are also covered. Your personal property is another part of this coverage. Some policies will reimburse the actual value of the property, while others will provide the replacement cost if property is damaged, regardless of any depreciation. Some policies will also cover the loss of very valuable items, like jewelry, even if there was no catastrophic event. Finally, if your home is damaged and you cannot live there while it is repaired, your living expenses will be covered under property protection.
Types of Damage Covered
The property portion of the homeowners insurance policy will cover damage caused by storms, ice, snow, fire, theft and vandalism. Damage caused by pipes that burst or other accidental malfunctions within the home are usually covered, provided there is no sign of neglect on the part of the homeowner. Homeowners insurance policies often have a deductible that the homeowner has to pay before coverage is available. Typical policies do not cover damage caused by floods, hurricanes and earthquakes. Homeowners who live in areas at risk for these types of damage can add these coverage options for an additional cost.
Liability Protection
The second part of the policy, the liability portion, covers you against claims made by others who are injured on your property. For example, if you are having a party and one of your guests is injured while at your home, the medical bills that the guest has will be covered by your homeowners insurance policy. However, if you neglect your property and someone is injured as a result of your negligence, you will be liable for those injuries.
Filing a Claim
If you suffer a loss that is covered under your insurance policy, you will need to file a claim to receive your money. Your insurance company will then send an adjuster to confirm that the value you stated on the claim is accurate. Having pictures or other records to prove the value of your belongings will help you receive all that you are owed. Once the value of the damaged property has been assessed, you will be offered a settlement amount. You can negotiate this if you feel that it is not sufficient to cover your losses.