When you need to replace that horrible beat up floor, this is an easy cheap solution.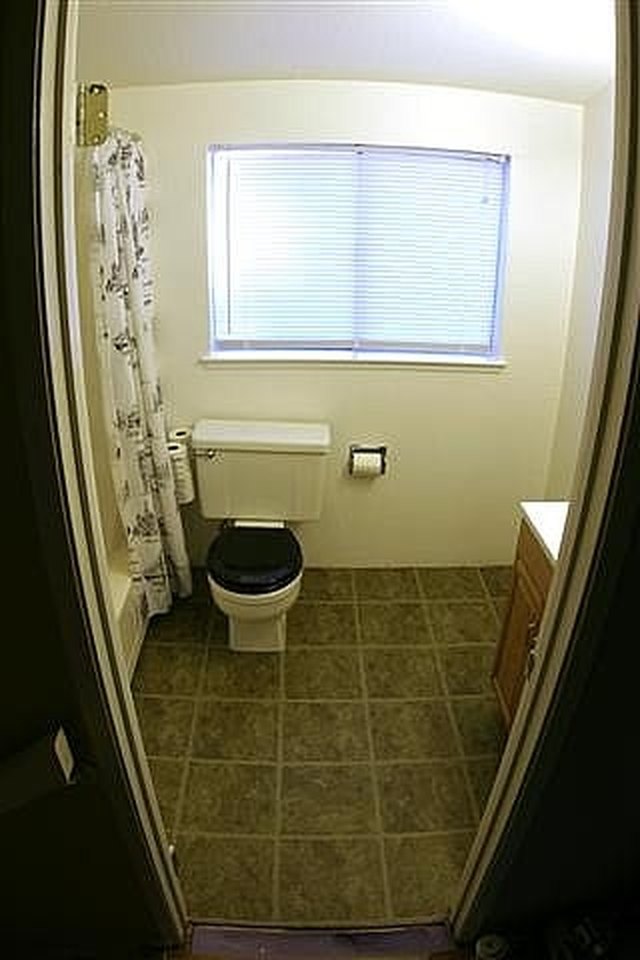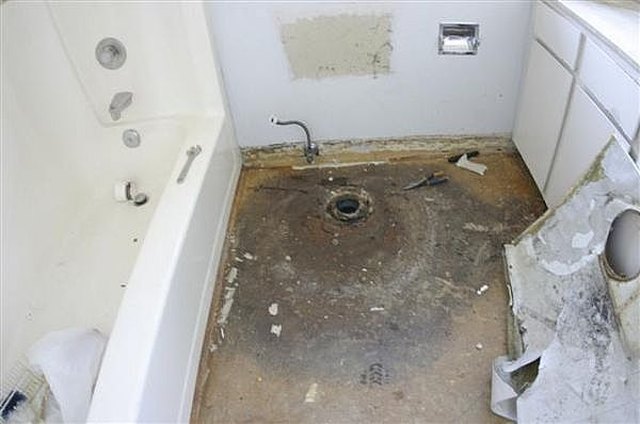 Remove all of your existing flooring down to the floor boards or concrete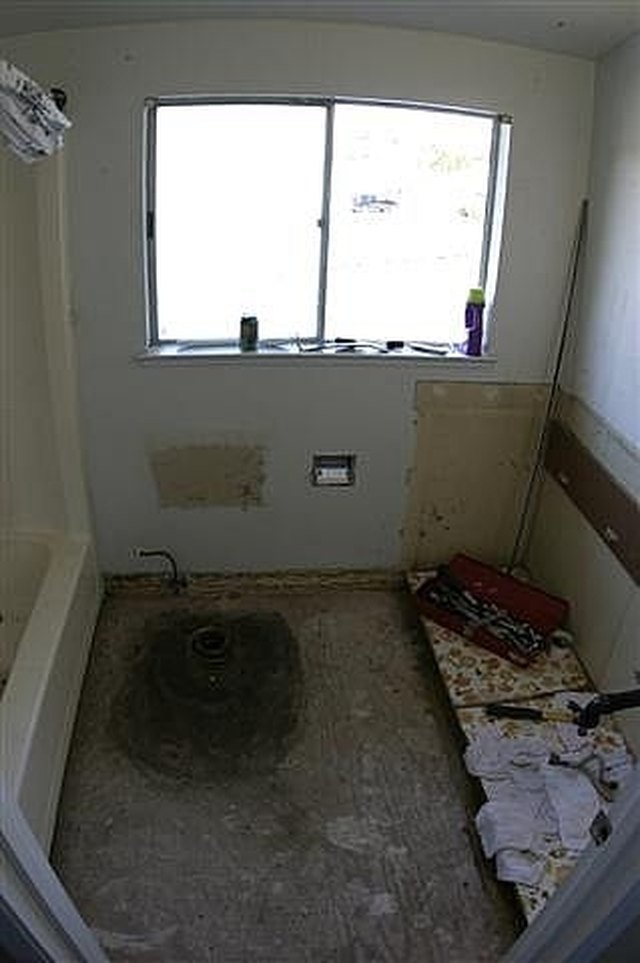 Rip out any cabinets you don't want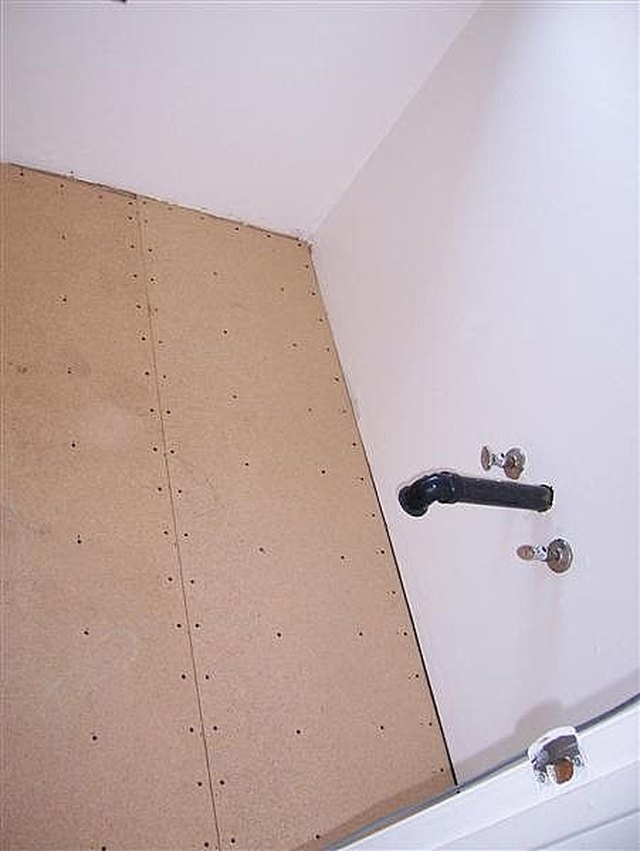 Lay down your underlayment (I used 3/8") Screw it down around the perimeter every 4" and on the inside every 8"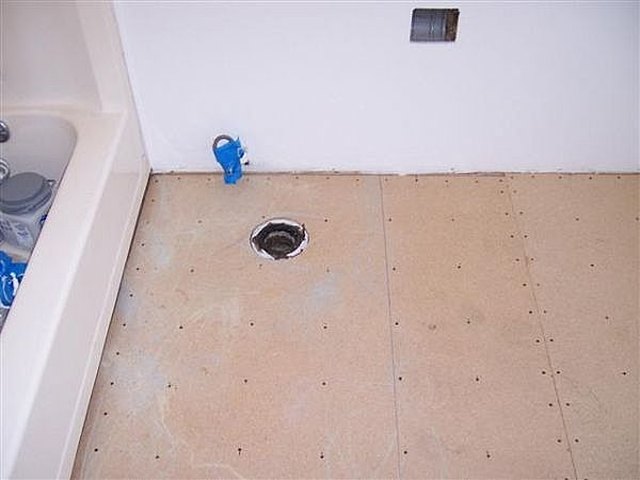 Cut around your outflow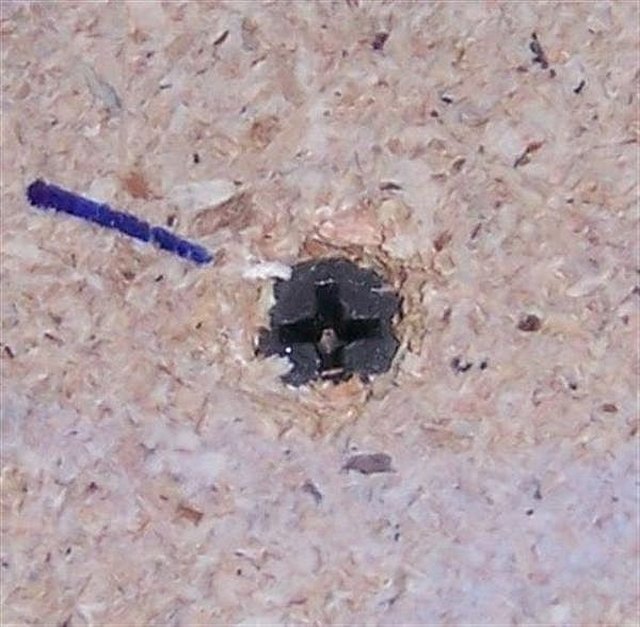 Make sure you countersink your screws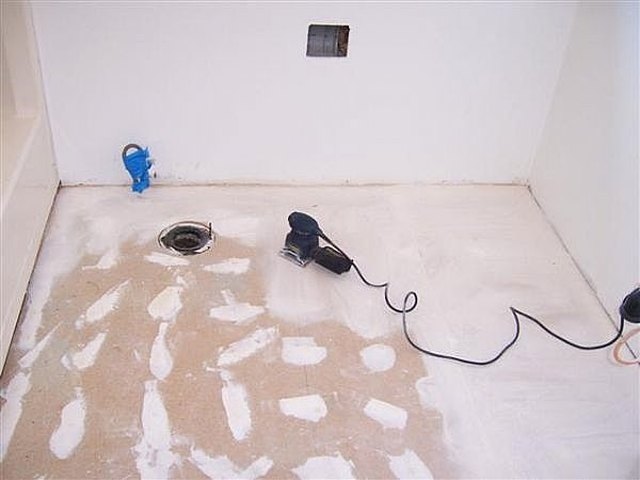 Cover floor with fixall and sand as smooth as possible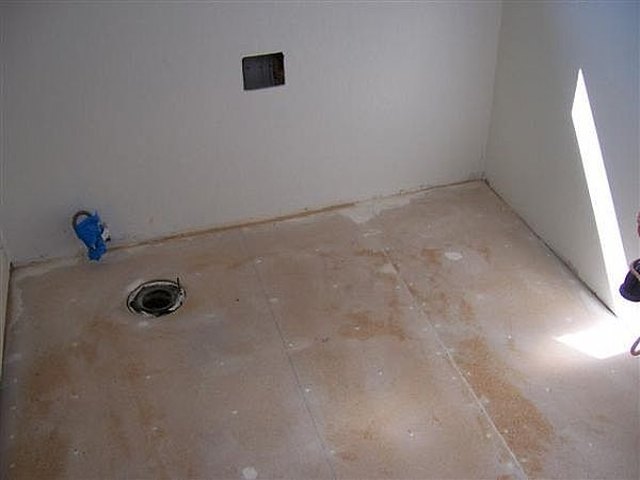 Vacuum the floor, then wipe down floor with a damp cloth to get all the dust out.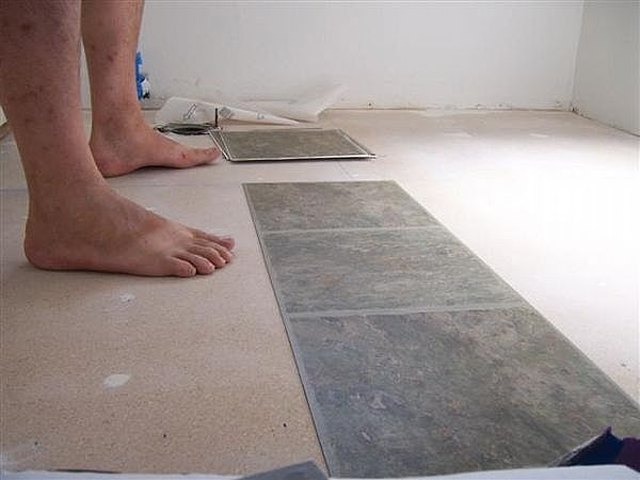 Lay your tiles starting at the exact center of the room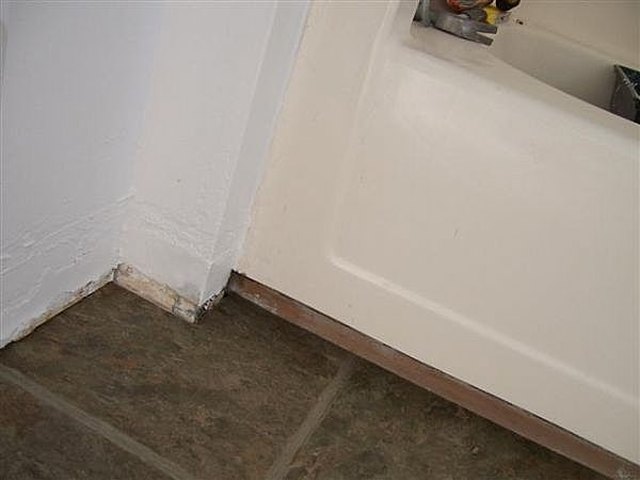 Take your time cuting out detailed corners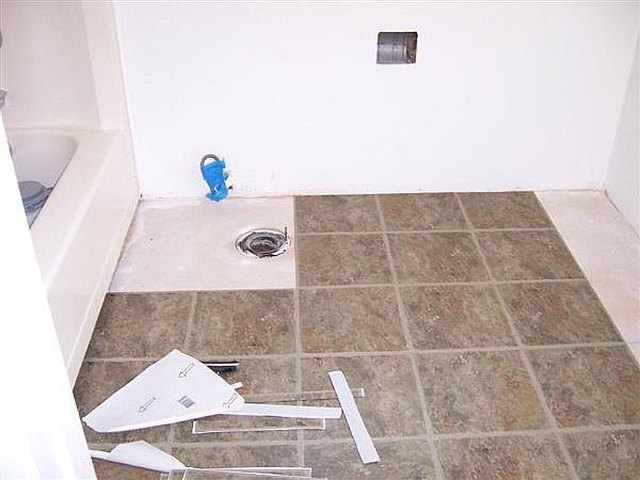 I like to save the hard parts for last, like this cutout I've been putting off...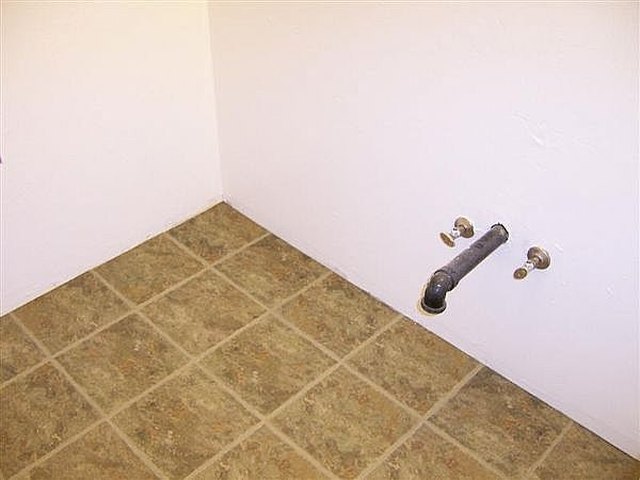 Once all the tile is layed, all you have to do is put the trim back up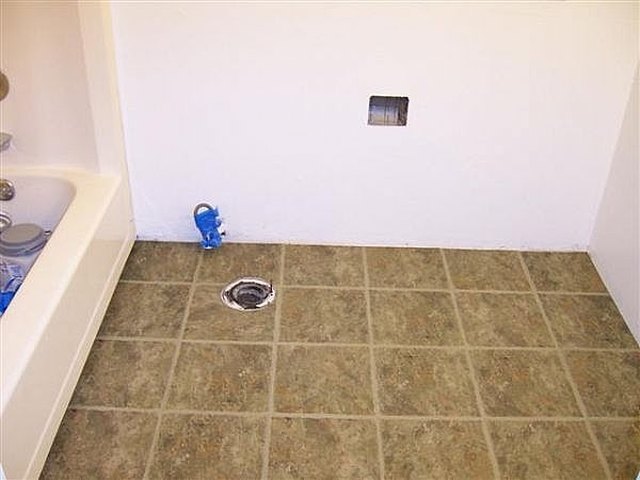 Clean floor with dry cloth before reinstalling sink/toilet and anything else