Do you experience problems with ingrown toe hairs that are painful and annoying? You're not alone; ingrown hairs on toes are very common. They are not only unsightly but ingrown toe hairs can be very itchy and painful. Here is an easy way that you can relieve the pain and itch and hopefully stop the ingrown toe hair from coming back.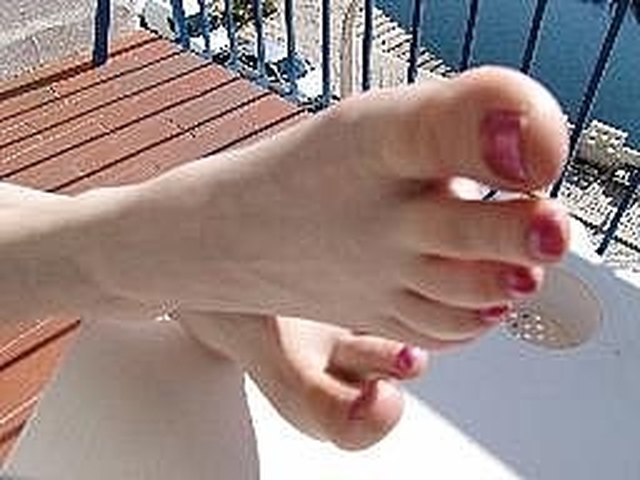 Step
Soak foot with ingrown toe hair in warm water bath or place a warm wet compress (wet wash cloth) on area for minimum of 5 minutes (this will soften the skin around the ingrown toe hair and assist with removal)
Step
Place aspirin in small bowl and use spoon to press down and crush aspirin tablet into a powder.
Step
Add 2-3 drops of water to make an aspirin paste.
Step
Wash hands with soap.
Step
Using fingers apply aspirin paste to ingrown toe hair site and leave on for 5 to minutes.
Step
Rinse off aspirin paste from ingrown toe hair site with warm water.
Step
Wash hands with soap.
Step
Use sterilized tweezers to grasp the hair and gently try and pull it out. The ingrown hair should come out easily. Resist the urge to tug it out if it does not come out easily. You may need to repeat step of applying aspirin paste again in order for ingrown toe hair to come out easily.
Step
Once ingrown toe hair is removed, clean area with hydrogen peroxide using a cotton puff.
Step
Layer anti-bacterial ointment on area to guard against infection.