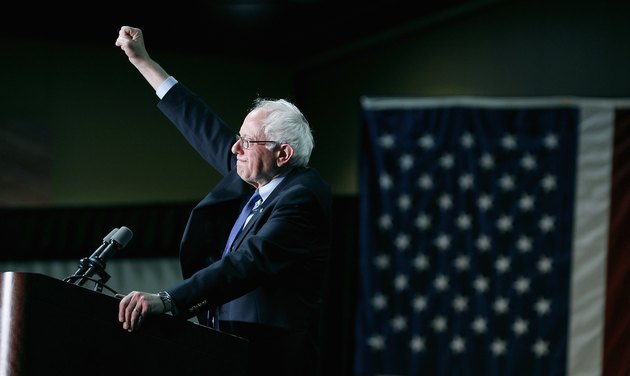 Bernie Sanders attracted a lot of hopeful young voters to his cause during his 2016 effort to secure the Democratic nomination for presidential candidate. They flocked to the senator from Vermont for many reasons, including his plans that would greatly benefit up and coming generations of college students: make college free for everyone.
Hillary Clinton eventually picked up that promise in her own run for the presidency. She may have lost, but the idea wasn't.
Who benefits from making college free to attend?
The proposal would allow students from families living in New York and earning $125,000 or less per year to attend state, city, and communities colleges free of cost. It will be known as the Excelsior Scholarship Program, and the current plan is to slowly implement it for more and more families between now and 2019.
Cuomo cited the incredible burden of thousands of dollars in student loan debt that the average grad takes on to get their university education. When he announced his proposal, he said the average student's debt is greater than $30,000 -- and that it simply wasn't fair or right.
"The rule of the game was everybody has a fair shot at success," said Cuomo on Tuesday. "That is America. And when you take that away you take the spirit and the values that made this country this country."
Sanders said the proposal presented a revolutionary idea for higher education. "It's going to reverberate not only throughout the state of New York, but throughout this country," he predicted.
Implementing governor Cuomo's proposal from 2017 to 2019
Governor Cuomo hopes to roll out the program immediately, starting in 2017.
During the upcoming fall semester, New Yorkers who enroll and get accepted for qualifying schools in the state could get free college if their families make $100,000 or less. They'll have their tuition payments made first by existing scholarship and grant programs if eligible, and then this new program will complete the remaining payments.
In 2018, the income cap will rise to $110,000. By 2019, the proposed $125,000 limit will be in place.
The realities of allowing free college
Of course, college still costs money to attend. With The Excelsior Scholarship Program, that cost will transfer from students to the state of New York. Cuomo's administration estimated the program will leave the state with a bill of $163 million.
The student costs will remain the same as far as housing, books, meals, etc.
But that's just an estimate. No one is sure how many students will take advantage of the program or change plans to stay in-state if they previously were considering out-of-state schools elsewhere.
Making college more accessible could also encourage more students to enroll in New York's schools. While educating more members of the population is a good thing, more students mean increased costs to operate the schools they attend.
How likely is this bill to pass? Follow the money to find that answer.
"We should train our eyes more on the state level now to see where the action is on this," said Mark Huelsman, a senior policy analyst at Demos, a left-leaning think tank, who authored an influential white paper on debt-free college.
To gauge viability, we'll need to watch New York legislators find a way to pay for the program and, if so, how they do it. If it all works out, other states will surely follow suit, just as they did when NY raised the minimum wage.