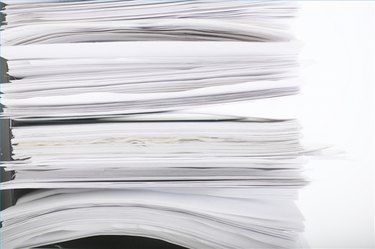 How to Fill and File Form 2120. A form 2120, or a Multiple Support Declaration, should be filled out and filed with the IRS if you want to claim a tax exemption for a qualifying relative and document support from several different parties. Here's how to file it.
Step 1
Gather the necessary information for filing the form. To claim a person as a qualifying relative you must name everyone who contributed 10 percent or more of the financial support for that individual. You must include signed documents from anyone who can claim the party as a dependent, but chooses not to. If you have multiple pages, attach them to the 2120 form.
Step 2
Determine financial qualifications for claiming the dependent. According to the IRS rules, you must show that you have paid 50 percent of their support for the taxable year.
Step 3
Establish that you meet the dependent support requirements. If you did not pay half of the qualifying relative's support, you can meet the requirements by combining the paid amount with support from another person who might have helped you. If you paid at least 10 percent of the qualifying relative's support you can claim him as a dependent.
Step 4
Obtain the SS-5 form to file an application. You can get the form through the Social Security Administration's office nearest you. You also can call 1-800-772-1213, or visit its website (see Resources below). Fill out all the areas of the form and submit it to the Social Security Administration. Note that they won't accept an incomplete form. You must know the social security numbers of the dependent's parents to complete the application.
Step 5
Fill out the form, which gets filed along with your tax return forms. Attach the 2120 to your 1040 or 1040A tax return forms. You will must fill out the form with the eligible person's social security number and address. Obtain the 2120 by visiting the IRS website (see Resources below).
Things You'll Need
1040 and 2120 IRS forms

Amount of dependent's support

Social security numbers of eligible parties