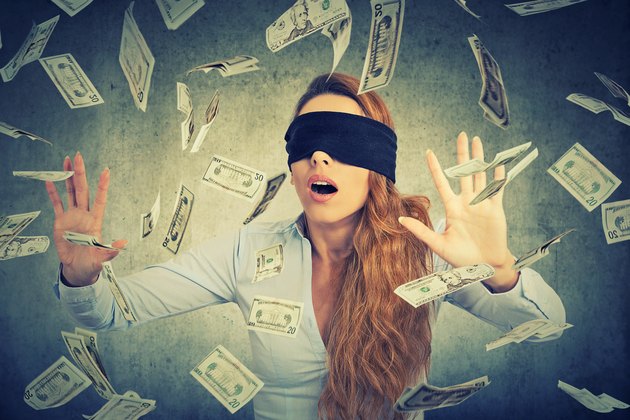 There's no doubt about it: Student loan debt is a big financial burden. It can stop you from making progress on your goals and prevent you from living the life you really want.
But there are ways to overcome the challenges presented by your loans. You don't need to take our word for it, either.
Instead, learn more about the ways real people managed their student loan debt while facing challenges, obstacles, and problems. They found success in the face of an uphill financial battle — and you can, too.
These stories can inspire and motivate you, and show that there are real life ways to deal with student loan debt while still achieving what you want in your life.
Buy a Home (or Two!) While Paying Down Debt
Lance Cothern and his wife paid off over $80,000 of student loan debt in three years. As they worked to repay their debt, they also worked to achieve another big goal: buying property.
The Cotherns bought their first townhouse and turned into a rental property after buying a second home 18 months later. "We put 20% down on both and bought both while paying off the student loan debt," says Lance.
"The big key to paying down the student loan debt while meeting these goals was continuing to live as much like college students as we could," he explains. "We didn't buy new furniture or things we didn't need. My wife worked overtime as a nurse and I earned money through my blog."
Lance also wrote about the experience on his blog, Money Manifesto, where he shares personal finance advice and ideas for others dealing with similar struggles as he went through.
And some of that advice specific to paying down student loans? "Set a timeline for when you want your student loans gone by and use a calculator to figure out how much that would cost per month," Lance suggests. "Then, figure out your other goals and do a similar calculation. If you have enough to fund all of your goals, great! If not, go back to the drawing board and figure out how to earn more money or cut back on your goals."
Side Hustle Your Way to Debt Repayment and Financial Goal Progress
Katelyn Michaud paid off $27,000 in student loan debt as she worked to increase her savings. "I saved over $7,000 to take a gap year," she shares. "I spent time traveling through Central America, Europe, and the Middle East before settling in Australia for a while."
She graduated with two degrees and just over $44,000 of total student debt. "With a lot of handwork and a little gift from my dad, my student loans hover around $16,500 right now," she explains. Katelyn valued being able to travel, and set a goal to do so while steadily repaying her student loans.
"I've managed to travel to over 30 countries and currently live as an expat in Australia. If you make smart choices and stay dedicated to achieving your goals, you'll get there," she says. Katelyn shares her adventures and more on her blog, Diaries of a Wandering Lobster.
When it comes to helping others balance repaying debt and achieving goals, Katelyn says it's all about the side hustle. "I'm a bit of a jack of all trades. I taught fitness classes and became a triathlon coach," she explains. "I also started freelance writing and blogging. I've been a mystery shopper, a mock juror, and sold a lot of things I didn't need or use anymore."
Stick with the Process and Don't Give Up
John Rampton graduated a prestigious college that came with a hefty price tag. But he worked hard to push through a couple years of dedicated work toward his goals, and managed to pay off $118,000 in student debt in the process.
John, who also founded Due.com, attributes his success to the small choices he made at the time that shaped the financial freedom he enjoys today. "Pay off your debts as fast as you can and build up assets that will make you money," he advises.
When it comes to the action steps involved, John says it starts by living well below your means. "I worked during school and shared a bedroom the entire time I went to college and after," he explains. "I was making a healthy six-figure income and still had 6 roommates!"
John also attended events to network — and even to save money on food by eating what was provided. "This may not seem like a lot, but over the course of 2 years the savings added up."
Ultimately, reducing your expenses for a little while to get through the period of time it takes to repay your debt will set you up well for financial success in the future. "Live frugally till all your debts are paid off," says John, "then keep living it."