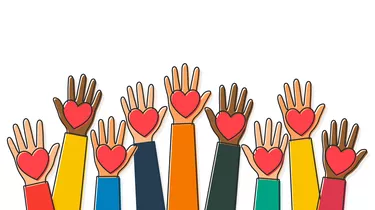 Businesses are all about making a profit. But for nonprofit organizations, the goal is the exact opposite. A nonprofit corporation exists to support a particular cause or goal, with all monies generated going toward funding operations.
What Is a Nonprofit Organization?
Also referred to as not-for-profit, a nonprofit organization refers to an organization whose goal does not include making a profit. The IRS nonprofit definition includes multiple types of charitable activities, including serving the underprivileged, advancing religion or education, furthering science or education and maintaining public buildings.
There are several types of nonprofits, including charitable organizations, private foundations, charities that further social causes, political advocacy organizations and civic leagues. To achieve nonprofit status, an organization must meet state requirements to be classified as such. For tax-exempt status, though, organizations must apply to the IRS.
Why would someone want to run a nonprofit vs. one that exists for profit? For-profit organizations do have the luxury of distributing profits as they see fit, but there are also hefty taxes applied to that. For-profit businesses also have to pay income tax, while nonprofits enjoy tax-exempt status as long as they maintain their ​501(c)(3)​ status.
In addition to relief from federal income taxes, nonprofits can form an LLC to offer liability protection to those involved in running things. Tax-exempt organizations also can sometimes qualify for grants that bring in more money. The biggest benefit of a nonprofit is being able to pursue a cause or goal that's near and dear to your heart, though.
A nonprofit exists to support a particular cause or goal, with all monies generated going toward funding operations.
There are some things to be aware of before you go down the road of forming a nonprofit. Unlike for-profit businesses, nonprofits often have to rely on supporters through fundraising. Profit-driven businesses can drum up funding in the form of seed money, but that can be tougher than a cause-driven fund drive.
Paying staff can also be a challenge. Nonprofits operate under close scrutiny, so high salaries are usually out of the question. Public charities often find themselves relying on volunteers and/or underpaying employees to avoid the bad publicity that comes with higher wages.
But for some entrepreneurial types, the loss of freedom that comes with running a nonprofit is the biggest downside. Organizations first have to remain in constant compliance with the Internal Revenue Code to avoid losing that coveted ​501(c)(3)​ status. Nonprofits also have a board of directors that oversees activities, which can be annoying to former small business or corporate leaders who are used to making moves without approval.
​Define your organization:​ There are different types of nonprofit organizations, so it's important to know what your goals will be and what name you'll operate under.
​File your paperwork:​ To get your tax exemptions, you'll need to file your Articles of Incorporation with the appropriate state office.
​Build your documentation:​ Nonprofits can tend to be paperwork-heavy. You'll need to have everything in writing in the form of bylaws. This will be the document you consult if any questions arise.
​Establish a team:​ There are several key people who will be responsible for your nonprofit's operations. You'll need to appoint skilled and engaged board members as well as team members to run daily operations. Nonprofits also have the luxury of sourcing volunteers who will work for free if it's a cause they believe in.
​Spread the word:​ Once a nonprofit is in place, it's important to get the word out. Alert your local Chambers of Commerce of your existence and set up an online presence that ensures people can find you if they're interested.
The nonprofit sector is a growing, thriving sector. A nonprofit is recognized as a legal entity by the government and, if it qualifies, will be granted tax benefits. When combined with the thrill of making a difference, a nonprofit can be a great alternative to starting a for-profit business.