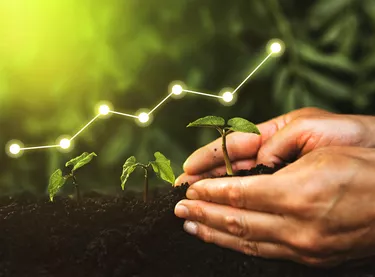 Starting your own business is a full-time job. There's a lot that entrepreneurs need to know, from developing a business plan to identifying potential customers, to make a startup a successful business. Entrepreneurship takes more than coming up with a catchy business name.
But what are the critical elements to know when starting a small business?
1. Develop a Business Idea
When starting your own business, it's imperative to have a clear business idea. What do you want your new business to be? Next, evaluate your background and knowledge. What type of business are you already familiar with?
Are you willing to learn about a new business idea? For instance, if you're going into e-commerce, you'll need to understand how the internet works with SEO. In addition, an e-commerce startup will have different business needs than a brick & mortar business.
Once you've come up with a business idea, the next step is identifying your target market.
2. Conduct Market Research
A successful business knows their potential customers from the moment they open the doors. To understand your target market, you'll need to conduct market research.
Market research will help you develop a business name that strongly identifies your product or service to your potential customers. It will also help you understand if your target market has a need or desire for your new business.
Market research will also identify potential competitors. For example, is the marketplace oversaturated with your business idea, or is there a hole that your new business can fill?
When starting your own business, it's imperative to have a clear business idea.
A new business must have a written business plan. A business plan is a blueprint for your startup. It outlines how your business will evolve from the beginning to the finished product.
The Small Business Administration (SBA) provides guidance for writing business plans, and entrepreneurs can find a business plan template online. Some of the elements that must be in your business plan include a business description, market strategies, operations, design, financial statements and more.
4. Acquire Adequate Financing
Your business plan will help your startup acquire adequate financing. Every new business needs a monetary investment. If you're not planning on using your personal assets, you may need to turn to venture capital.
Cash flow is important in doing business; you'll want to ensure you have enough financing to sustain your new business until it takes off.
5. Establish Business Structure
Deciding what type of business you want is important. For example, some small business owners go with a sole proprietorship while others form a limited liability company (LLC).
Establishing a C corporation, or C-corp, is also a possibility. You'll want to discuss this with a certified public accountant and attorney to find the best scenario for your startup.
6. Adopt Accounting Procedures
Bookkeeping isn't the fun part of a new small business, but it's vital for a successful business. Small business owners need to establish a business bank account separate from a personal bank account. Business credit cards will also be needed.
When setting up your accounting procedures, establish your tax year. You have the choice of a calendar year or a fiscal year. Discuss the best option for your small business with a tax professional.
Make sure you have good accounting software or use a bookkeeper or accountant to keep your balance sheet always looking clean.
7. Obtain IRS Employer Identification Number
A new business will need to apply to the IRS for an employer identification number (EIN). This should be done before you set up your bank account or make deposits. You can get your EIN immediately online. You can also call the IRS at 267-941-1099.
The EIN is different from your business license. You'll need to contact your local government for this. government.