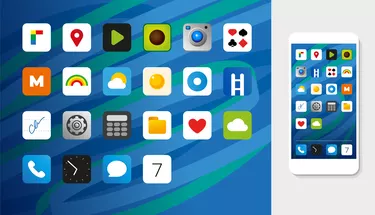 The pandemic has shifted the way people work, and those changes are expected to remain long after COVID concerns fade. The gig economy thrived throughout ​2021​ and ​2022​, with sites like Upwork and Instacart seeing a surge in both signups and demand. The freelance life can be a rewarding one, but it's important to have a full suite of tools that keep you productive and happy.
Task and Project Management
A successful freelancer is a well-organized one. Sure, you can build a steady income by scribbling on sticky notes, but eventually, something will fall through the cracks. The right task management apps can help you stay on track with all your freelance work.
Here are a few task and project management tools that can help with your freelance business.
​Trello​​:​ Freelancers who work as part of a team will eventually be introduced to Trello. But the functionality can work great for freelancers, as well. Best of all, the free version is all most freelance workers will ever need.
​Monday.com​​:​ Although Monday.com might not get as much attention as Trello, the app has a freelance task template.
​Evernote​​:​ Note-taking is an unavoidable part of doing business. Evernote keeps all your notes and tasks in one place to keep you productive.
Time is a precious commodity, with ​45 percent​ of survey respondents saying they're working more. But working more doesn't always mean you're eliminating wasted time. With time tracking apps, you can get a feel for where you're spending time each day. The best apps operate quietly in the background, helping you learn and grow from your daily workflow.
​Time Doctor:​ This time tracker operates in the background, monitoring your activities and providing reports. You can use this app on mobile devices and computers, and it tracks time even when you're online.
​Toggl:​ Integration with a variety of tools will help you save time as you're building your freelance career. You can even track your time and have it automatically inserted into your bookkeeping software.
​Timely:​ The user-friendly interface makes this solution popular with freelancers. You can drag and drop items and easily see, at a glance, how you're spending each day.
The freelance life can be a rewarding one, but it's important to have a full suite of tools that keeps you productive and happy.
Freelancers aren't just self-employed, they're small business owners. In fact, with more than ​$247 billion​ in freelance business earnings in ​2021​, the independent workforce is a serious chunk of the economy. But successful entrepreneurs need accounting tools that make it easy to get paid.
​Wave:​ Freelancers interested in saving money can get most of the basic accounting tools with Wave, a free invoicing tool that lets clients pay by credit card, ACH or Apple Pay by clicking a link in the invoice.
​FreshBooks:​ FreshBooks gives you a full suite of tools for managing your freelance business, including expense tracking and late payment reminders.
​QuickBooks:​ If you file your taxes electronically, QuickBooks is well worth the subscription fee.
Communication and Messaging
Going freelance doesn't mean you lose interaction with others. In fact, you'll likely find yourself regularly communicating with clients and other freelancers on your team. For that, you'll need the right apps.
As you're loading up your computer with apps, also consider whether you can access them on your iPhone or Android device. Here are some basics you'll probably need for your freelance career.
​Slack:​ Once you start working with clients, you may be asked to connect on Slack for team collaboration. But it's a handy, free tool to have in your toolbox.
​LinkedIn:​ Social media networking isn't just for pet pictures and goofy dances. LinkedIn lets you connect to people you know to easily identify connections in common. This can be a great way to find new clients.
​Gmail:​ This popular tool is a great way to interact with clients. You can even set your domain email address to forward messages to your Gmail inbox. Make sure you have the mobile app so that you can check messages wherever you are.
The right freelance apps can help boost your productivity and effectiveness. If you can free up a little time in your day, you may even be able to maintain a positive work-life balance that will help you over the many years you'll work as a freelancer.