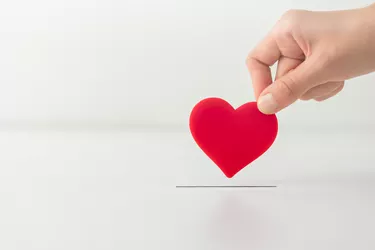 With AmazonSmile, it's easy to make charitable donations to your favorite causes. You're probably already making a lot of purchases through Amazon, so with a little effort, you can also make a donation to your favorite charity at no cost to you.
Here's what it takes to make a donation through AmazonSmile.
If you're ordering merchandise through Amazon, you can make a donation to your favorite charity and it won't cost you a dime. When you place your order through AmazonSmile, Amazon will make a donation of ​0.5 percent​ of the purchase price of your products to the charity of your choice.
This means if you make a purchase of ​$100​, Amazon will donate ​$0.50​ to the charity of your choice. It doesn't sound like much, but, according to Amazon's website, the company has donated ​$286​ million to charities since the program began.
Ordering through AmazonSmile, which is a separate portal from the main site, is the same as ordering through Amazon.com. The difference is the donations are only made on eligible products. However, the number of eligible products is virtually the same as the products available on Amazon and with the same prices. For convenience, you can use the Amazon Shopping app on Android and iOS phones.
Recurring subscribe-and-save orders and subscription renewals are not eligible. Gift-wrapping fees, returns and shipping and handling charges are not included in the donations. You should always check on the product website for the Amazon smile logo to be sure the product is eligible. If you're an Amazon Prime member, you'll receive the same expedited and free shipping benefits as normal.
Charities can also post a list of the items they need, which you can purchase and have them sent directly to the charities.
Choosing the Organization
After you select a charity, Amazon will remember your selection and will send donations from future purchases to your selected charity. You can change your designee at any time.
If you're not sure which charity you want to choose, you can search through the list for charitable causes, such as animals or homelessness, or by location.
Pros and Cons of AmazonSmile for Consumers
Amazon shoppers have nothing to lose by making their purchases through AmazonSmile. It just takes a little effort to make purchases through the AmazonSmile website.
The site is easy to use.
Consumers don't have to pay anything.
You can download the app for use on cell phones and other mobile devices.
AmazonSmile has over one million registered charities to choose from.
You cannot deduct the donations on your personal tax return.
The donations are a small percentage of the merchandise price.
You must sign in to Smile each time you make a purchase.
You have to renew your profile with AmazonSmile every six months on mobile apps.
Pros and Cons of AmazonSmile for Charities
Getting registered as a charity on AmazonSmile is mostly a plus for the charity with no risks. Here are the pros and cons.
AmazonSmile doesn't charge for charities to participate.
Charities receive the full amount with no deductions for administrative fees.
Charities can post lists of items they need that consumers can purchase and donate.
Most of a charity's supporters already shop on Amazon.
A charity can request AmazonSmile to spotlight their organization to increase donations.
Donations are small but can add up over time.
Charities don't have access to donors' personal data, nor does AmazonSmile provide reports that could be used for further solicitations.
Charities must advertise AmazonSmile on their websites to make the program effective.
Some nonprofit managers worry that consumers' donations through AmazonSmile may replace their personal donations, which could be larger.
Merchandise returns will get deducted and reduce quarterly donations.