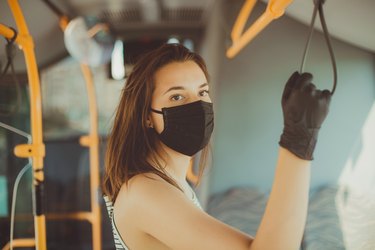 We're coming up on six months since COVID-19, and there's virtually nothing the coronavirus pandemic hasn't touched in our lives. The economy has slammed to a standstill, which is especially bad news if you're juggling loans and debts. Luckily, the federal government has thrown us a bone, assuming you meet a few requirements.
One key provision of the CARES Act, passed in March, gave us deferrals on federally held student loans. Originally, that meant you could hold off on payments through Sept. 30, 2020, and not be penalized for it with increased interest or a rate change. Now the Education Department has extended that provision through Dec. 31, 2020. You don't have to get in contact with your lender or ask for a forbearance — the Department of Education assumes this applies to all loans right now.
Unfortunately, this doesn't apply to privately held student loans. That said, there's an argument to be made for paying down your debt if you can, even now. "The more you owe, the more you can save if you keep making your monthly student loan payments while interest is waived," analyst Robert Humann told CNN Business. This is especially recommended if you've also managed to stay on top of other debts, like credit card debt or car payments.
During this period of forbearance, you'll also have zero percent interest. If you're able to make a plan and it works for your budget, see if you can minimize the debt you'll have to pay later. Barring that, take advantage of this reprieve and put your money to getting through the rest.